Japanese novel Miracles Of The Namiya General Store has sold 1.6 million copies in China.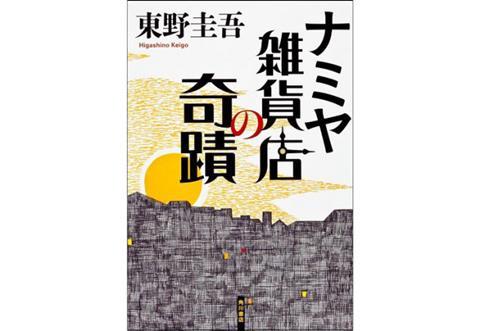 Hong Kong-based Emperor Motion Pictures and China's Wanda Media have acquired the Chinese-language film and TV rights to Keigo Higashino's best-selling Japanese novel Miracles Of The Namiya General Store.
The collaboration marks the first of Higashino's novels to be adapted for the Chinese market.
In 2012, Miracles Of The Namiya General Store won Japan's prestigious Chuo Koron Literary Prize. The book's Chinese translation was one of Amazon China's top 10 best-selling novels with more than 1.6 million copies sold in China.
"Mr. Higashino's novels have held millions of readers spellbound over decades and Miracles Of The Namiya General Store is unquestionably one of his best loved works," said EMP CEO Albert Lee.
The rights were acquired from Japanese publisher Kadokawa Corporation. Production is expected to start next year for delivery in 2017. Details for the cast and creative talents will be announced shortly.
The novel follows three delinquents who discover their hideout, a run-of-the-mill general store, was previously owned by an elderly man who gave free advice to worried people through letters. The trio decides to be his successors, by responding to the letters that came through the mail slot.
"It might not be the easiest of my novels for film adaptation," said Higashino. "It will be a challenge creatively but I am really looking forward to seeing how it will turn out."
Best known for his Detective Galileo series and Detective Kaga series, Higashino is a multiple award-winning and bestselling author in Japan. Many of his crime thrillers and mystery stories have been adapted into films and TV series in Japan and South Korea, including Suspect X, Lakeside Murder and White Night.