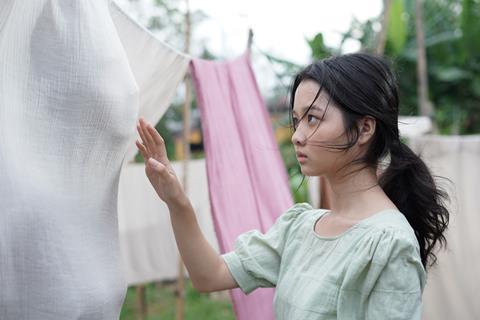 Endeavor Content's Asia sales operation has sealed a raft of theatrical deals on Vietnamese horror film The Ancestral, from Furie director Le Van Kiet.
Theatrical rights to the film have gone to the Middle East (Salim Ramia & Co), Taiwan (MovieCloud), Thailand, Cambodia and Laos (M Pictures) and Singapore and Malaysia (Clover Films).
Endeavor Content is also closing deals for Indonesia, Philippines, Myanmar, Australia and New Zealand.
Starring Quang Tuấn (Kumantong), Thanh Mỹ (The Third Wife) and Mai Cát Vi (Furie), the film is set in a centuries-old ancestral house, which becomes the new home of a widower and his two daughters after they suffer a family tragedy, only for chilling secrets to begin to emerge.
Vietnamese release is scheduled for May 14 through CGV, one of the country's largest theatrical distributors.
"While the international audiences are relatively unfamiliar with Vietnamese cinema, our buyers are impressed with Kiet's style of visual storytelling and high production quality," said Nelson Mok, the Singapore-based director of Endeavor Content's financing and sales operation.
"We feel highly encouraged by the market response to the film so far, which was sold just based on the director's sizzle reel and later a promo reel."
Le's martial arts film Furie (2019) remains Vietnam's highest-grossing local film.
As with Taiwanese horror hit The Bridge Curse (2019), Endeavor Content has only offered the theatrical rights of The Ancestral to buyers for now, while retaining the other ancillary rights for future sales.
Mok explained: "When the theatres were closed during Covid lockdown last year, we re-negotiated with the streaming platform to delay the digital release of The Bridge Curse and extend the theatrical release window for our buyers while waiting for theatres to reopen.
"It's possible only because we managed all other ancillary rights worldwide, which gave our buyers the confidence that we are in it with them through the pandemic. We closed most of the deals for The Ancestral after the success of The Bridge Curse."