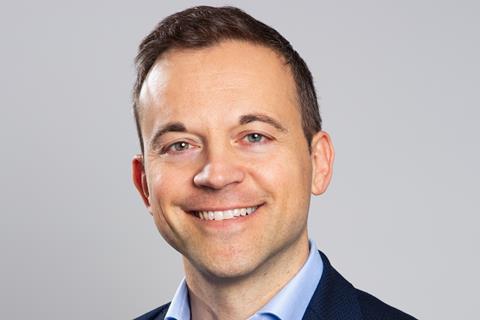 Lorenzo De Maio is to step down as partner and executive vice president of Endeavor Content to launch new venture De Maio Entertainment.
The new Los Angeles-based company will be backed by an exclusive long-term partnership deal with Fremantle, the global production and distribution outfit behind dramas such as The Young Pope and American Gods.
De Maio helped grow Endeavor Content's presence in high-end television, working on Emmy award-winning shows Killing Eve, The Night Manager and Normal People.
Under the deal, he will work closely with Fremantle's senior leadership team and wider group of independent labels and producers to support the growth of the super-indie's scripted and factual slate.
This partnership agreement is designed to fast-track De Maio Entertainment's growth and will provide the start-up with full access to Fremantle's global presence and range of services.
De Maio said: "I am always looking for new and disruptive opportunities as the business quickly develops, and now is the perfect time to launch this company in partnership with Fremantle."
In his role as partner and EVP of Endeavor Content, De Maio helped grow the company's position in the market, first by selling premium UK and international shows into the US and worldwide, and then quickly expanding into a full-fledged studio in the US and internationally.
De Maio worked with Killing Eve producer Sid Gentle during the early stages of the hit drama and helped build the series into a global success across AMC, BBC, and worldwide. The drama is now heading into its fourth season.
De Maio also oversaw Endeavor's TV advisory group, as well as Endeavor Content Audio, which develops, finances, and produces scripted and non-scripted podcasts.
Prior to joining Endeavor, De Maio was president of production at the Dino De Laurentiis Company where he was an executive on the NBC series Hannibal and a producer across its film slate.
De Maio is also a member of the Producers Guild of America International Committee and has worked with the Los Angeles Mayor's Office on the campaign to launch and support the California Film and Television Initiative programme.