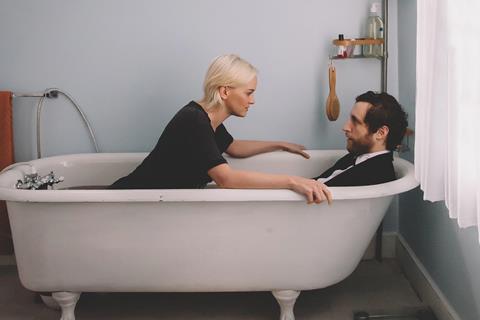 International Film Trust (IFT) arrives at the market with sales titles Entanglement starring Thomas Middleditch from HBO's comedy smash Silicon Valley, and I Hate Kids with Tom Everett Scott from La La Land.
Family rom-com Entanglement sees Middleditch play Ben, a slacker who falls in love with a young woman, Hanna, after he uncovers a family secret. Ben's neighbour Tabby further complicates matters. Jess Weixler (The Good Wife) and Diana Bang (Bates Motel) round out the key cast.
Jason James directed, and produced alongside Amber Ripley. The producers represent North American rights, and IFT director of acquisitions Kenner Bolt brokered the deal with Jhod Cardinal of Thunderbird Entertainment.
"IFT is another piece we're excited to add to the team and we're looking forward to them bringing the film to audiences outside of North America," Cardinal said.
I Hate Kids stars Scott, Tituss Burgess, Rhea Seehorn, Rachel Boston and newcomer Julian Feder and is a family rom-com about a longtime bachelor and author whose plans to finally get married are thrown into disarray when a 13-year-old turns up at his door claiming to be his son.
John Asher directed from a screenplay by Frank Deitz and Todd Traina. Producers are Rachel McHale of SwingLake Productions and Traina for Route One Entertainment, and Red Rover Films.
"I Hate Kids connects with the heart – its universal themes and humour are sure to move and entertain a broad audience worldwide," McHale said. "We are thrilled that IFT is launching our film for international buyers at the Cannes Film Festival."
IFT's head of international Todd Olsson negotiated the deal with Greg S. Bernstein on behalf of the producers. Gersh represents North American rights.
"Both of these films inject a sense of fun and whimsy into our current slate for Cannes," IFT's Bolt said. "They should be a big hit with buyers."