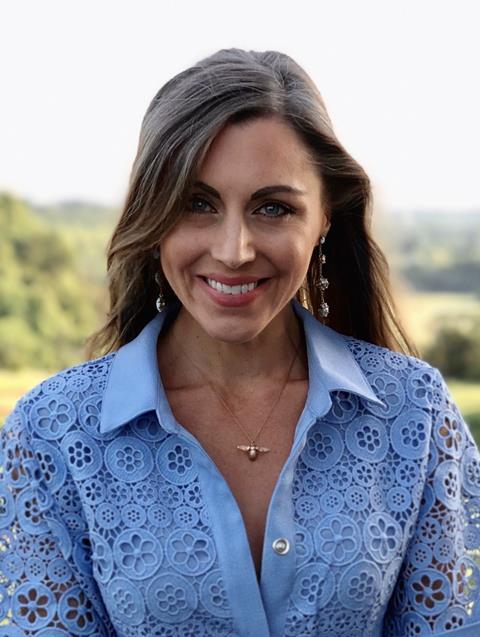 Kezia Williams, managing director, film at Entertainment One UK, has been appointed to the newly created role of vice-chair of charity MediCinema.
She will work alongside current chair Paul Massara and then step into his shoes when he steps down in 2021.
Founded in 1999, MediCinema builds and runs state-of-the-art cinemas in NHS hospitals, where current cinema releases are screened for free to patients, families and carers. The cinemas are designed to accommodate hospital beds, wheelchairs and medical equipment.
It currently operates cinemas at six UK hospitals, with six new ones planned for the future. While MediCinema suspended operation of cinemas in March due to the Covid pandemic, three of the six have now reopened with socially distanced screenings.
Williams, who has been aware of MediCinema's work over her 18 years in the film and entertainment industry, including stints at Warner Bros, Universal Pictures and eOne, became a MediCinema trustee in 2018. She is also on the board of Cinema First and a member of the FDA council.
The experiences of 2020 have helped her appreciate the isolation felt by patients in hospital, she told Screen.
"We've had to stay home for periods of time, we've had to socially isolate ourselves. And when you're in the hospital, that's magnified. So that chance to get off the ward and see a newly released movie such as Tenet, it's such a fantastic experience for someone to be able to do when they're in such a tough situation."
She added: "There's been so much focus, rightly, on wellbeing, and what we can all be doing to help our mental health over the last few months, but we see the impact it has on patients.
"Both in a MediCinema, but also in cinemas up and down the country, we've seen the impact that film can have, and the power of escapism. To see a film in a communal environment, that is safe, is really powerful."
Williams increases her role at MediCinema at a time when the charity is facing funding challenges, with income projected to be around £1m down by the end of the year. A large chunk of funding comes from the public donating at the point of ticket sale at Vue cinemas, and from nationwide preview screenings of films where the distributor and exhibitor donates ticket sales to MediCinema. Both have been impacted by Covid.
At eOne UK, where Williams joined in 2013 before being promoted to managing director in 2018, this year has been relatively quiet since a busy start to the year which saw the release of awards-season titles 1917, Queen & Slim and Dark Waters.
The company did not delay releases because of Covid, with its 2020 release slate always set for a quiet period. Tomorrow (October 23) sees the release of animation sequel Two By Two: Overboard!, with festive romantic comedy Happiest Season to follow in late November.