Estonia is to become the latest European country to join the tax rebate club attracting foreign productions to shoot at its locations.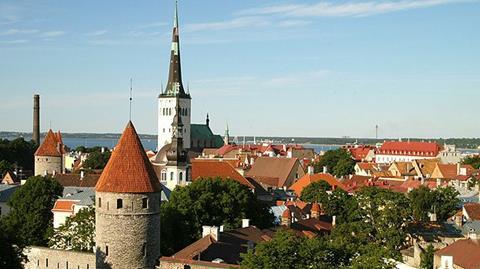 A two-year pilot project with an initial annual budget of €500,000 ($530,000) is due to be launched from January 1, 2016 under the auspices of the Estonian Film Institute (EFI) open to features, documentaries, high-end TV drama and animation shooting in Estonia, offering a cash rebate of up to 30% on the local spend.
EFI head Edith Sepp explained at this week's Baltic Event in Tallinn that the rules for the rebate scheme would require, among other things, that the minimum eligible overall production budget is set at €1m ($1.07m), production costs must occur in Estonia, 50% of the production's budget must be in place when making an application.
"If you want the 30% rebate, you will need to engage more local creative members in the production's crew and they have to be Estonians residing in the country," said Sepp.
The scheme - which could have its budget increased to €2m ($2.14m) in 2017 - is will be on a "first come, first served" basis, and applications will be possible on a rolling basis with four deadlines for the funding decisions.
"We are talking with the Finance Minister about raising the ceiling of the rebate scheme's budget if there are more eligible projects," Sepp added. "They are quite open to considering this."
Meanwhile, the fledgling regional film fund in the Estonian city of Tartu is planning to triple its annual funding budget from the present €150,000 ($160,000) within the next five years.
The Tartu fund provides financial incentives on the basis of a cash rebate scheme where the rebate is capped at 20% of eligible expenditure incurred in the city by international film productions or the provision of production services to them.
The first project to be supported by this fund was the family adventure film The Secret Society of Souptown by Margus Peju, which is being sold internationally by Beta Film.