However, revenues declined, with ticket prices falling for the first time in five years.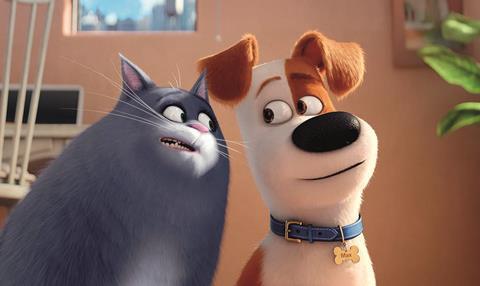 Almost one billion cinema tickets were sold in the 28 EU member states in 2016, according to research carried out by the European Audiovisual Observatory.
An estimated 991m tickets were sold, 13.3m more than in 2015 and the highest since 2004.
Revenue decline
Cumulative box office revenues declined by 2.3% from 2015's record, however, reaching $7.66bn (€7.04bn). Un-adjusted for inflation this is still the second highest total on record.
The report suggests this decline was caused by a drop in average ticket prices in Italy, Spain and Belgium and a fall in the pound in the UK.
Overall average ticket prices in the EU fell for the first time in five years, from $8.05 (€7.4) a ticket to $7.72 (€7.1).
Top performers
According to the report, a broader range of titles drove growth in admissions last year, compared to 2015 when just a handful of US hits were dominant.
In 2015 Minions, Spectre and Star Wars: The Force Awakens all sold more than 38 million tickets in the EU but in 2016 no film passed 30 million.
The top performing films last year were The Secret Life Of Pets (26 million admissions), Finding Dory (24 million), Fantastic Beasts And Where To Find Them (23 million), Zootopia (22 million) and Rogue One (21 million).
Franchise films dominated again last year, with 15 out of the 20 top films being sequels, prequels, spin-offs or reboots.
The report cites Bridget Jones's Baby as the most successful European film with 16 million admissions. Italian comedy Quo Vado? was the only other European production to make the top 20.
No other European films sold more than five million tickets in 2016.
Market share
This US dominance meant that European market share declined slightly. The American market share was 67.4%, up from 63.1% in 2015.
The market share for European productions was 26.7%.
Despite this, the number of feature films produced in the EU increased from 1663 to 1740 (1133 fiction films and 607 documentaries).
The European Audiovisual Observatory's mission is to gather and distribute information on the audiovisual industry in Europe. It operates within the legal framework of the Council of Europe. More information from the report can be found here.