Cinemas from Lisbon, Croatia, and Austria pick up the 2016 prizes.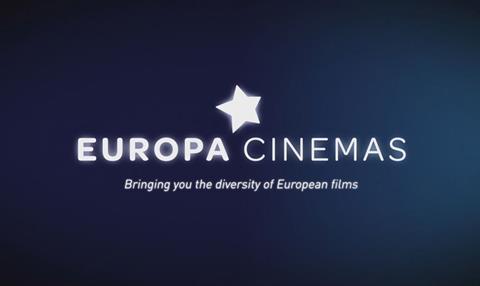 European exhibitor network Europa Cinemas has crowned a trio of winners at the 2016 edition of its annual awards, which celebrates cinema teams across the continent.
Pedro Borges of Cinema Ideal in Lisbon, Portugal was awarded Entrepreneur of the Year. Since renovating and reopening two years ago in spite of considerable financial challenges, Cinema Ideal – which originally opened in 1904 — has already won awards for its architecture and equipment.
Director Borges said: "These last two years have taught us many things and we have used our knowledge to put pressure on local and national government with regard to the need for three, four, five or more Cinema Ideal theatres to be created, not just in Lisbon but in the whole of Portugal."
Europa Cinemas general director Claude-Eric Poiroux called Cinema Ideal's reopening "a brave and risk-taking choice and a statement of confidence."
Kino Europa in Zagreb, Croatia picked up the award for Best Programming. The single-screen cinema was entrusted to Zagreb Film Festival in 2008 with the aim of making the theatre a regional hub for film art. By 2015, 25 European nationalities were represented in its programming, and almost 72% of the screenings were of European films.
"We want the audience to perceive the cinema as a venue that is a living and vibrant institution, a place of discussion, conversation and learning about film culture 24/7," said programmer Selma Mehadzic. "While managing to show a selection of the finest world cinema throughout the year, we have also learned to search for films of specific genres, themes and countries that our audience like."
The award for Best Young Audience Activities went to Moviemento and City Kino in Linz, Austria, which runs as a non-profit organisation. Among its film education initiatives, the cinema runs a weekly young audience screening programme called Kinderkino and a "Filmring der Jugend" youth film club, frequently collaborating with educators.