Hike led by sales of TV series including XIII, No Limit and Flight of the Storks.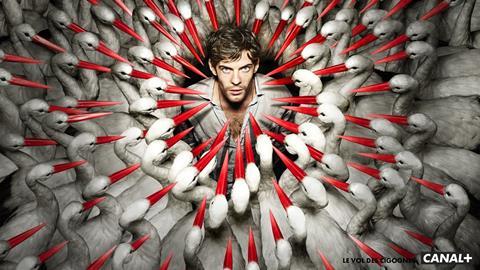 European mini-major EuropaCorp has announced a 10% jump in revenue to €186m, for the 2012-13 financial year, against €168.3m for the previous 12 months.
EuropaCorp said the revenue hike reflected a significant upturn in the sales of television series, led by XIII, No Limit and Flight of the Storks.
"TV sales increased significantly over the financial year, reaching €28.4m.This validates the group's strategy of developing recurring revenue source," the company said in a statement.
Revenue from television series now represents 15.3% of total annual revenue, compared to 5.2% for the previous financial year.
The move into internationally-focused television series is a key pole of CEO Christophe Lambert's overall strategy for the company. He sees it as a way to secure more stable revenue streams for the studio and wants series to eventually account for 30% of revenue.
At home, television revenue grew by 9.9% to €41.4m. The company said the increase was due to broadcast windows opening up for television premieres and proactive management of the catalogue.
International film sales revenue, meanwhile, dipped by 2.9% to €71.7m against €73.9m, but still accounts for 38.6% of total annual revenue.
On a quarterly basis, fourth quarter sales marked a near 30% drop to €19.9m against €28.3m in the same period in the 2011-12 financial year.
French theatrical returns rose by 15.8% year-on-year to €16.2m on the back of nine films lead by Taken 2, breakout comedy romance It Boy and Jean Dujardin-starrer Möbius.
Video revenue fell by 17.5% to €16.2m year-on-year. Key titles released over the last 12 months include Taken 2, Lock Out and The Lady.
Looking to the upcoming 12 months, EuropaCorp said three English-language films – Malavita, Three Days to Kill and Brick Mansions – would go on international release. It also noted that Luc Besson would start shooting action thriller Lucy, starring Scarlett Johansson.
On the television series front, the company had started shooting the second season of No Limit and the English-language series Taxi Brooklyn South - a small screen spin-off of the EuropaCorp's action-comedy franchise.
The company added that the 2013-14 would also see the opening of EuropaCorp's first cinema theatre – a 12-screen, 2,500-set multiplex situated close to Paris' Charles de Gaulle airport.