UKCA chief re-appointed head of organisation's board.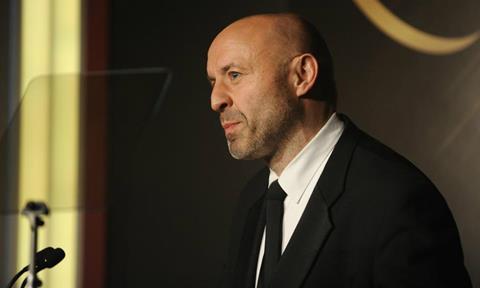 UNIC, the International Union of Cinemas, has elected a new board of directors.
The decision, made during the organisation's general assembly at CineEurope, sees UK Cinema Association head Phil Clapp re-elected as president.
The following have also been elected for two-year terms:
Jean-Pierre Decrette (vice-president of the Fédération Nationale des Cinémas Français) - senior vice-president
Edna Epelbaum (president of the association Cinématographique Suisse) - vice president
Mario Mazzetti (CEO of the Associazione Nazionale Esercenti Cinema) - vice president
Kim Pedersen (CEO of Danske Biografer) - Vice President
Matthias Leonardy (managing director of HDF Kino) - vice president
Jaime Tarrazon (delegate of Federación de Cines de España) - treasurer
Phil Clapp commented: "I am delighted and humbled by the confidence that UNIC members have shown in both myself and my fellow Board members to ensure that the organisation continues to provide a strong and influential voice for the European cinema sector.
"That role has never been more vital. While the sector as a whole is experiencing a period of great success, there will always be challenges which are best dealt with on an industry-wide basis. I look forward to continuing to work with other Board members as well as the team at the UNIC office in helping to take our sector to even greater heights."