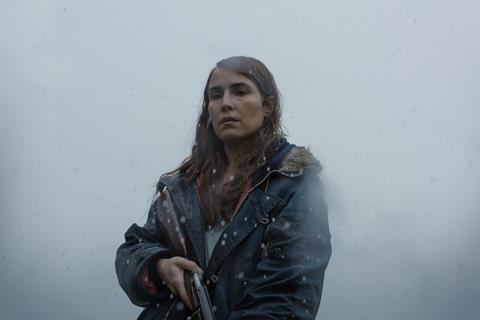 Lamb, Promising Young Woman and Pleasure are among the six films nominated for the Discovery 2021 – Prix Fipresci award, which will be presented to a director for a first full-length feature film on December 11 as part of the European Film Awards.
Vladimir Johannsson's debut Lamb premiered at Cannes and follows a childless couple that discover a strange newborn on their farm and adopt the baby as their own. It has just set a record in the US, where it grossed more than $1m in its opening weekend, an all-time highest debut by an Icelandic film.
Scroll down for the full list
Emerald Fennell's debut feature Promising Young Woman, which stars Carey Mulligan as a young woman out for revenge following the rape of a friend, premiered at Sundance back in 2020 and won an Oscar for best screenplay and two Baftas, again for best screenplay and outstanding British film.
Ninja Thyberg's first feature Pleasure, which tells the story of a newcomer navigating the porn industry, originated as a short film of the same name in 2013 Cannes Film Festival where it won the Canal+ Award. It was an Official Selection at the cancelled Cannes last year and received its in-person world premiere at 2021 Sundance Film Festival.
The nominations for the Prix Fipresci award were determined by a committee comprised of European Film Academy board members as representatives of Fipresci, the International Federation of Film Critics.
Last year, the prize went to Sole, an Italian and Polish co-production, directed by Carlo Sironi.
Discovery 2021 – Prix Fipresci award nominees
Beginning (Fr-Geo)
Dir: Dea Kulumbegashvili (Fr-Geo)
Lamb (Ice-Pol-Swe)
Dir: Valdimar Jóhansson
Playground (Bel)
Dir: Laura Wandel
Pleasure (Swe-Neth-Fr)
Dir: Ninja Thyberg
Promising Young Woman (US-UK)
Dir: Emerald Fennell
The Whaler Boy (Rus-Pol-Bel)
Dir: Philipp Yuryev