ECA's Isabelle Fauchet [pictured] chairs the committee, which also includes Vue's Johnny Carr, Picturehouse's Marc Allenby and Cineplex's Brad LaDouceur, among others.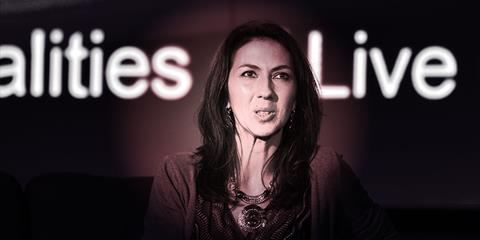 The Event Cinema Association has launched a new advisory committee to help raise the profile of event cinema worldwide.
The new ECA Advisory Committee contains nine members and four ECA staff members from the exhibition, distribution, public relations, marketing, cinema services and satellite transmission industries .
The members of the Advisory Committee are:
Marc Allenby, Director of Distribution, Picturehouse Entertainment (UK)
Elise Brandt, Managing Director, Studio 123 (Finland)
Johnny Carr, Alternative Content Manager, Vue Entertainment (UK)
Kymberli Frueh, Vice President Programming, Fathom Events (US)
Cathy Huis in 't Veld, Chief Technical Officer, Gofilex (Netherlands)
Brad LaDouceur, Vice President Event Cinema, Cineplex Entertainment (Canada)
Tamiko Mackie, Group Head of Content Development, Odeon & UCI Cinemas (Europe)
Bernadette McCabe, SVP Business Strategy, Screenvision Media (US)
Pedro Rodriguez, CEO, CinEvento (US/Latin America)
Adam Rubins, CEO, Way To Blue (UK)
Atena Simovic, Alternative Content & Events Director, Baneasa Developments (Romania)
Simon Tandy, Director, Motion Picture Solutions (UK)
Siobhan Tennyson, OU Sales Manager, Arqiva (UK)
The Committee will act as a lobbying group and a best practice advocate, as well as providing feedback to the ECA itself about its activities and future strategies.
Isabelle Fauchet of the ECA, who will chair the committee, said, "The ECA has expanded a great deal in the last 12 months – we now have 155 members from 33 territories worldwide, and that's a lot of issues to deal with. The ECA Advisory Committee is made up of a sample of this diverse membership and will address challenging elements of this industry for the first time.
Melissa Cogavin, managing director of the ECA, added, "It gives the members a voice as well as the Event Cinema community worldwide. As we grow this will become more and more important and I am delighted by the enthusiasm the committee has shown following our first meeting. I look forward to this developing into a serious force within the industry and having some thoughtful yet positive impact on the sector for years to come."