New report reveals the growing sector was worth nearly $300m in 2014.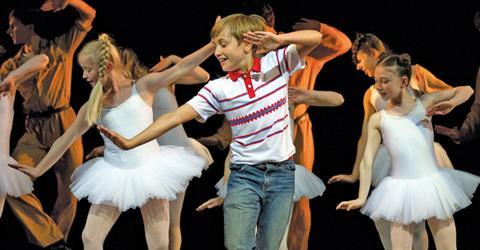 Event cinema has recorded a 35.2% boost in revenues in the past two years, according to a new report into the sector by IHS Technology.
The total revenue of the sector reached nearly $300m in 2014. Event cinema is forecast to generate $1bn by 2019.
The figures are revealed in the second edition of the Event Cinema in European Cinemas report, the first of which was released in 2013.
It focuses on event cinema data collected by Rentrak for the first time, and examines the growth of this exhibition sector across several key markets: France, Italy, Netherlands, UK & Ireland, Brazil, Australia and New Zealand.
Initiated by the ECA (Event Cinema Association) in 2013, the first report examined the growth of the sector using data collected from ECA members themselves.
Since then, event cinema hits include Universal's Billy Elliot The Musical - Live, which became the first UK box-office number one for event cinema, taking $3.1m (£1.9m).
Other highlights include BBC Worldwide's Doctor Who: The Day of the Doctor, Picturehouse's release of the Royal Shakespeare Company's Richard II and more recently Arts Alliance's release of One Direction: Where We Are - The Concert Film.
David Hancock, IHS Technology's director of film and cinema, said: "Event cinema has an integral part to play in re-defining the cinema experience, assisted by new experience-enhancing technologies'.
Melissa Cogavin, managing director of the ECA, added: "The publication of reports like this is vital to enable a young industry to gain credibility and facilitate its growth."
The report is available through IHS and Rentrak. ECA Members can get access to this report via the Members Area of their website.