Cinema chain makes small profit in 2016 as it plans continued expansion this year.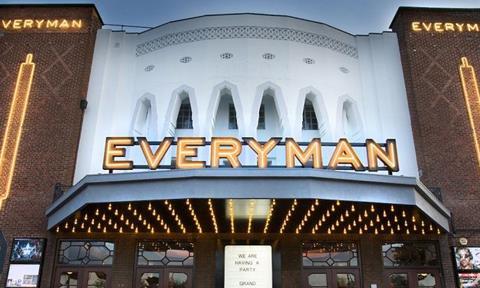 Boutique UK cinema chain Everyman Cinemas saw box office takings rise 45% in 2016, according to its end-of-year results.
Revenues reached £29.6m, up from £20.3m in 2015, but the company recorded a profit of just £61,000 as it continued to expand its operations.
The report notes that Everyman added four venues in 2016, and also invested in the refurbishment of existing sites.
The exhibitor now operates 20 venues with 54 screens, and is planning new cinemas in Stratford-upon-Avon and Kings Cross in 2017, Horsham in 2018, Durham and Wokingham in 2019 and Edinburgh in 2021. Two screens will also be added to the Muswell Hill site in 2017.
Crispin Lilly, chief executive of Everyman Cinemas said: "Our performance slightly ahead of expectations has come as the numbers of customers we've welcomed to our screens exceeded forecasts, in particular at our recent new additions in Bristol, Harrogate and Chelmsford."
Read more:
Cineworld profits up 18% in 2016 as non-UK territories shine