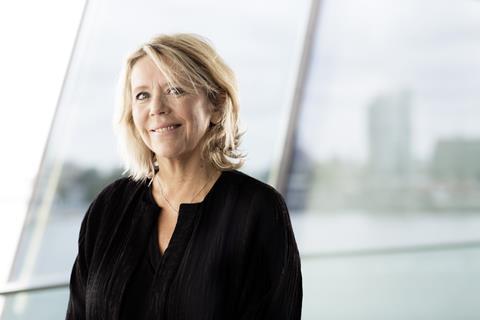 After 15 years at the helm, Sandra den Hamer is to step down this autumn as director of Amsterdam-based Eye Filmmuseum, the Netherlands' main hub for film culture.
The popular and respected den Hamer, a former artistic director of International Film Festival Rotterdam, is credited with overseeing the Eye's transformation into a contemporary museum of "international standing".
During the first five years of den Hamer's tenure, the museum was still based at its old home in the Vondelpark Pavilion before moving into new, modernist premises on the northern bank of the river IJ, opposite Amsterdam Central Station, in 2012.
During this period, the Eye took over the running of a number of film institutes and organisations, among them Holland Film, the Netherlands Institute for Film Education and the Filmbank.
"In 2022 we are proudly and happily celebrating ten wonderful years on the banks of the IJ. Professionally speaking, Eye is the love of my life, and it will remain so. The time has come for change," den Hamer commented of her departure, which is likely to happen in October or November.
"Now the world is opening up again after all the lockdowns, I would like to make way for new perspectives. Personally, I will be seeking new challenges. I certainly intend to stay close to the arts, film and filmmakers."
Lex ter Braak, interim chair of Eye Filmmuseum's supervisory board, paid tribute to den Hamer, praising her part in turning "Eye into an internationally exemplary film institute".
"Sandra den Hamer has constantly promoted the importance of film education for young people and students, as well as the importance of Dutch cinema. The unique and renowned exhibition programme has brought an extra dimension to Eye, showing that it is possible to take a different approach to screening and viewing film," ter Braak commented.
The supervisory board, which also comprises Chafina Bendahman, Shady El-Hamus, Marco Huijbregts, Anneke de Vries and Marc van Warmerdam, will now start the hunt for den Hamer's successor.