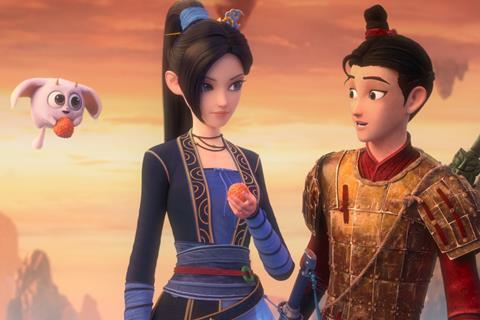 Chinese animation studio Fantawild has closed a string of sales on its most recent animated feature, Realm Of Terracotta, including to Factoris Films for French-speaking territories and Facewhite for Japan.
The $30m production has also gone to Mauris Films for the CIS and Proview for Taiwan. Mauris Films previously released Fantawild's Boonie Bears: Blast Into The Past in 750 theatres in the CIS and is planning a theatrical release for this new title.
Proview is also planning a theatrical release if the film is accepted into the quota that the Taiwanese government has set for films from mainland China.
Scripted by Billy Frolick (Madagascar) and Mike de Seve (Shark Tale), Realm Of Terracotta tells the story of a young soldier embarking on a coming-of-age quest in the netherworld.
The film is directed by Leon Ding and produced entirely at Fantawild's studios in Shenzhen. It is Fantawild's first production outside of the Boonie Bears franchise, which has so far generated seven international theatrical releases and more than $500m in ticket sales. The eighth film in the franchise, Boonie Bears: Back To Earth, is scheduled for release over Chinese New Year in February 2022.