Untitled Techno Thriller to be first project released under Bad Hombre.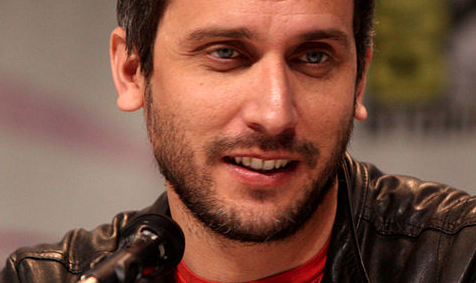 Bad Hombre, the company formed by Good Universe and Fede Alvarez last February, has announced its first project, Untitled Techno Thriller.
Bad Hombre, producer of films in the horror, thriller and sci-fi genres, is not revealing plot details on the thriller to be written by Simon Barrett and directed by Jason Eisener.
Alvarez (pictured above) and Rodo Sayagues of Bad Hombre will produce. Nathan Kahane, Joe Drake and Erin Westerman of Good Universe will serve as executive producers alongside Jay Basu.
Barrett wrote the horror films You're Next and A Horrible Way To Die. His most recent releases include the thriller The Guest and horror sequel Blair Witch.
Eisener's credits include Hobo With A Shotgun, The ABC's Of Death, V/H/S/2 and the short film Treevenge.
Basu, who is also a writer, is currently working with Alvarez on Sony's The Girl In The Spider's Web, the follow up to The Girl With The Dragon Tattoo, and on the TriStar/Jim Henson Co. project Labyrinth, a spinoff of the film starring David Bowie.
When Screen first reported on the formation of Bad Hombre, Alvarez commented: "These are great times for original ideas and quality storytelling in the genre arena. That's why I couldn't be more excited about Bad Hombre and the prospect of supporting fresh and exciting voices in genre filmmaking."
Dan Freedman of Good Universe negotiated the deals on behalf of producers.