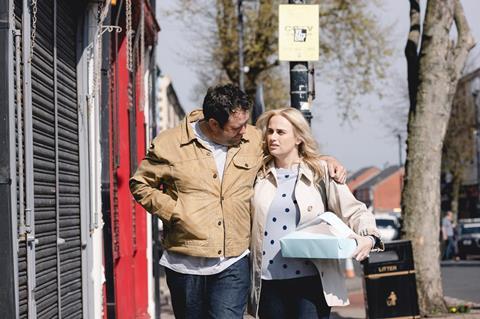 Ffilm Cymru Wales, the development agency for Welsh film, is to administer a new £1m production fund for independent feature films, on behalf of Welsh government agency Creative Wales.
Ffilm Cymru Wales will administer the new fund of £1m a year for an initial two-year period, which will be integrated with its current delegated National Lottery funds from the Arts Council of Wales, asconfirmed today by deputy minister for Arts and Sport, Dawn Bowden, at Wales's first Screen Summit in Cardiff.
Producers can now access up to £600,000 per project through a single application process, subject to an assessment of Welsh benefits, including Welsh talent, Welsh spend, training and strategic benefits.
Creative Wales will still handle production funding for higher budgeted titles.
It is projected that at least £12m will be generated for the Welsh economy across the initial two years of the arrangement between Creative Wales and Ffilm Cymru, with a focus on films featuring Wales born or based writers, directors and producers at their helm. There is a minimum requirement of £6 spend in the local economy for every £1 of Welsh government funding provided.
Ffilm Cymru will require and support producers to take on trainees on all supported productions, with trainees coming from a blend of third-party training providers and Ffilm Cymru's training programmes.
The fund opens for applications on July 29.
Creative Wales has been investing directly in production since its inception in January 2020. Ffilm Cymru and Creative Wales have previously co-funded titles including Euros Lyn's Dream Horse and Celyn Jones and Tom Stern's forthcoming drama, The Almond And The Seahorse.
Pauline Burt, chief executive of Ffilm Cymru, added: "Having long worked directly with Welsh independent filmmakers to help bring their feature film projects to fruition, we're delighted to be collaborating with Creative Wales on our shared objectives. The production fund will continue to centre Welsh talent, whilst streamlining access to funding and tailoring the offer to producers' and the wider sector's needs."