Features to shoot in the region include Steven Spielberg's The BFG and Tommy's Honour.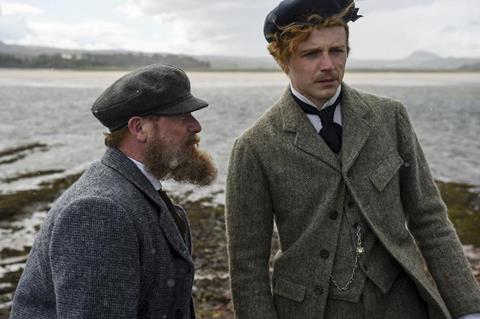 Film Edinburgh has reported a record breaking year for film productions in the region.
In the last 12 months, the local film commission for Edinburgh, East Lothian and the Scottish Borders has reported an economic impact of more than £6.6m ($9.7m) generated from filming in the city region - a 27% rise on 2014.
It marks the highest economic impact return in the organisation's 25-year history and was a direct result of two major TV dramas - BBC Productions' One Of Us and The Secret Agent - and feature film Tommy's Honour, each basing their entire production schedules in Edinburgh.
A total of 353 productions completed in 2015, marginally down (3%) on last year's figures. But conversion rates from filming enquires to completed productions increased by 3% year-on-year.
Other major film and TV productions to shoot on location in the region this year included Whisky Galore!, The BFG, The Correspondence and the second series of Outlander.
Rosie Ellison, film manager for Film Edinburgh, said: "High value drama productions made up only 4% of the total number of productions filming here, but their overall economic impact in 2015 was £5.4m.
"A film studio would provide the much needed facilities for companies to base their entire production (offices, build space etc) in the region, not simply their location shoots. The benefits would be immediate and far-reaching."
Cllr Frank Ross, Convener of the Economy Committee, said: "It has been well documented that filming has a positive impact on tourism as visitors enjoy visiting the locations they have viewed on screen so this increased activity is great news for the city. It also further strengthens the case for a film studio in Midlothian for the benefit of the City Region and Scotland.'
In 2015, Film Edinburgh also worked with East Lothian Council to develop the region's first ever Film Charter to facilitate TV and film production in the area.
A new film location map of the Scottish Borders to help visitors identify the settings of their favourite movie moments was also produced in partnership with VisitScotland and Scottish Borders Council. More than 20,000 maps were distributed via hotels, tourist attractions, visitor centres and cinemas in the regions.