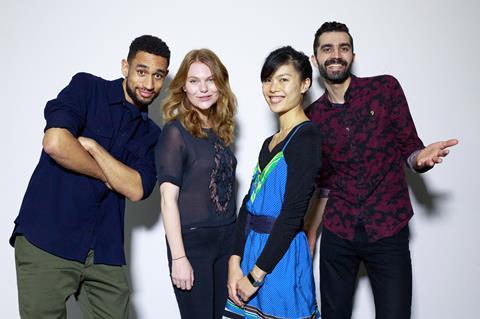 Film London has unveiled its 2018 short film line-up as part of its London Calling scheme to nurture undiscovered talent.
The scheme offers training, support and production funding of up to £4,000 to London filmmakers.
Out of the announced 20-film slate, 12 are directed by people from black, Asian or minority ethnic (BAME) backgrounds, and 10 are helmed by women.
Themes explored across the projects include non-binary identity, mental health in the black community, and being the mother of a British Isis fighter.
One of the 2017 films, Wren Boys went on to be nominated for Best British Short at the BIFAs, while London Calling alumni Sarmad Masud's (Two Dosas) debut feature My Pure Land got a BIFA Discovery Award nomination and was forwarded for Oscar consideration.
The scheme is supported by BFI NETWORK, Creative Skillset and London borough partners Lambeth, Redbridge, Southwark and Waltham Forest. A scheme called London Calling Plus offers the same training package, as well as funding of up to £15,000.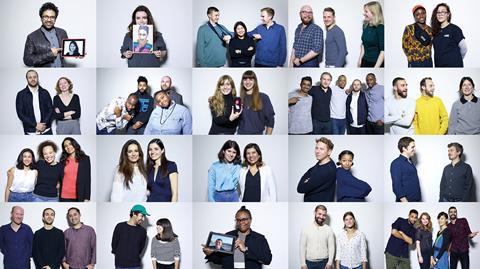 The new line-up is as follows:
A Perfect Turn – Minha Kim (writer-director), George Telfer (producer), Archie Pearch (producer)
A Short Crossing – Emile Ebrahim Kelly (director), Adam Lane (writer), Erin Sayder (producer)
Alien Culture – Iesh Thapar (writer-director), Sarah Seulki Oh (producer)
Anemone – Amrou Al-Kadhi (writer-director), Savannah James-Bayly (producer)
Between the Devil and the Deep Blue Sea – Matthew Hopper (writer-director), Emily Vincent (producer), Ed Cripps (writer)
Fly – Nadira Amrani (writer-director)
Grapefruit – Thea Gajic (writer-director), Ben Turnbull (producer)
Hair Cut – Koby Adom (writer-director), Joy Gharoro-Akpojotor (producer)
Holding Space – Rebecca Kenyon (director), Phil Parker (producer), Rachael Swindale (producer)
Holy Beef – Dwayne Gumbs (writer-director), Iain Simpson (director), Ben Turnbull (producer)
Home Girl – Iman Qureshi (writer), Poonam Brah (director), Isabel Steuble-Johnson (producer)
Homecoming – Sami El-Hadi (writer) Josh Feder (director), Shelley Jones (producer)
Ilford Lane – Marilyn Friday (writer-producer), Niki Simone (director)
Isis Mums – Noemi Varga (writer-director), Rajita Shah (producer)
Jerk – Raine Allen-Miller (writer-director), Tarquin Glass (producer)
Little Miss Sumo – Matt Kay (writer-director), Didi Mae Hand (producer), Andrew Carver (producer)
Mind-Altering Algorithms From Cambridge University Are Stealing Our Democracy! – Fred Grace (producer), Adem Ay (director)
Naptha – Moin Hussain (writer-director), Ali Mansuri (producer), Tom Kimberley (producer)
Night Out – Amelia Hashemi (writer-director), Harry Starkey-Midha (producer)
Sasha and Jo Are Getting Married – Pier Wilkie (writer-director), Jules Hussey (producer)