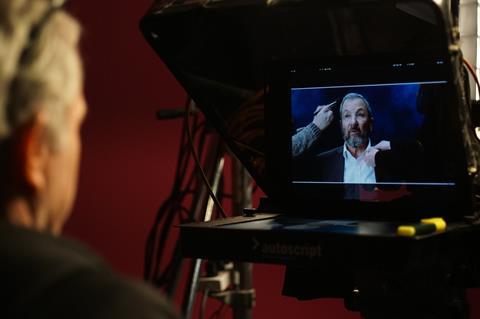 Film Movement has acquired all North American rights from Ruth Films to Jerusalem Film Festival documentary selection What If? Ehud Barak On War And Peace.
Ran Tal's film was nominated for best documentary in Jerusalem's 2020 edition and played at Moscow International Film Festival. It will get a 2022 theatrical release followed by home entertainment and digital rollout.
What If? Ehud Barak On War And Peace interviews Barak, a leading figure of the Zionist movement and former Israeli prime minister, leader of the Labor Party and Lieutenant-General of Israel Defense Forces, as he ponders his track record and his country's history. The film asks if a single person can shape history.
"Ehud Barak was and remains a crucial figure in Israeli politics," said Film Movement president Michael Rosenberg, who announced the deal alongside Hadar Porubanova, Managing Director of Jerusalem-based Ruth Films. "In his new film, Ran Tal lets Barak tell his story in his own words, recalling other classic first-person docs like The Fog Of War. The result is a highly illuminating portrait, a rich history lesson, and another fine entry in Tal's esteemed filmography."
"We are excited about our new cooperation with Film Movement on this unique film," added Porubanova. "I have been observing the rising Israeli cinema industry for many years and can clearly say Ran Tal is the most fascinating documentary filmmaker working in Israel today. In his films, he combines a precise formalistic aesthetic, deep humility and delicate humanity towards his characters, together with a profound wisdom – all of which are very rare."
Film Movement recently acquired Olivia Peace's semi-animated coming-of-age tale Tahara, Ryûsuke Hamaguchi's Berlin Silver Bear winner Wheel Of Fortune And Fantasy, and Stefan Zweig adaptation Chess Story.