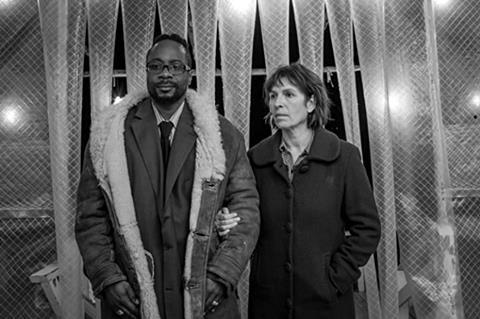 Film Movement has snapped up North American rights from Films2C to Ivaylo Hristov's 2020 Tallinn Black Nights grand prize winner Fear.
Svetlana Yancheva stars as a strong-willed widow in Bulgaria who enrages her village when she takes in an African refugee (Michael Fleming) who she finds in the woods while hunting.
The black and white Bulgarian drama will receive its North American premiere at Santa Barbara Film Festival in early April.
Film Movement president Michael Rosenberg negotiated the deal with Chantal Chauzy of Films2C.
"At a time when divisiveness and fear of the unknown is a global epidemic, Fear shows us that we truly have the ability to connect through our shared humanity," said Rosenberg. "And aside from having a vital and timely message, the stunning cinematography and terrific ensemble will assure Ivaylo's wonderful drama will connect with North American audiences."
Producer Assen Vladimirov added, "Fear could not be more timely in its reflective portrayal of issues of race, acceptance and inclusion."
Film Movement recently acquired Romanian LGBT drama and 2020 Tallinn selection Poppy Field, as well as Cathy Yan's debut feature Dead Pigs, and 2020 Venice Giornate Degli Autori BNL People's Choice Award winner and Jordanian Oscar submission 200 Meters.