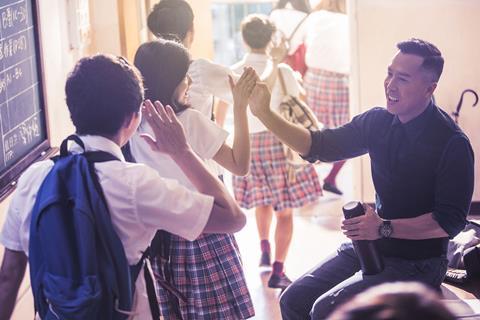 Hong Kong's Mega-Vision Project Workshop is launching two new high-profile action titles at Filmart: Kenji Tanigaki's Enter The Fat Dragon, starring Donnie Yen, and Master Of Ransom with Tony Leung Ka-fai, Louis Koo, Gordon Lam and Simon Yam.
Yen plays a cop escorting a convict to Japan in Enter The Fat Dragon, which the star is also producing along with Wong Jing and Connie Wong. Currently shooting in Hong Kong, China and Japan, the film is produced by Bona Film Group, Mega-Vision, Sun Entertainment and Super Bullet. Tanigaki is an acclaimed action choreographer with credits including SPL and The Monkey King series.
Currently in pre-production, Master Of Ransom is the second instalment in Wong Jing and Jason Kwan's crime trilogy following last year's hit Chasing The Dragon. The story revolves around a serial kidnapper who has been targeting Hong Kong billionaires and is planning to expand his criminal activities in Macau.
Mega-Vision's Filmart slate also includes Kam Ka Wai's Big Brother, also starring Yen and with Tanigaki on board as action choreographer, and TV drama The Great Adventurer Wesley, which are both in post-production.
A co-production between Mega-Vision and Chinese streaming giant iQiyi, The Great Adventurer Wesley is a three-season sci-fi adventure shot in locations including Egypt, Thailand, Japan and China.
Directed by Billy Chung and Clarence Fok, the series revolves around Special Agent Wesley, who is played by Shawn Yue, solving crimes around the globe. The cast also includes Michelle Hu, Simon Yam, Gordon Lam and Janice Man.