EXCLUSIVE: Action comedy marks the debut feature of directors Chanon Yingyong and Phuwanit Pholdee.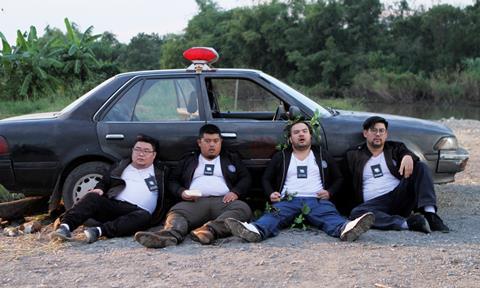 T Moment, the new joint venture between Tai Entertainment's Visute Poolvoralaks and publicly-listed Mono Technology, is launching its debut film project Oversized Cops at Filmart.
Scheduled to open in Thailand on March 23, the action comedy is about four porky cops who have to go through extreme training to lose enough weight to present a better image of the Thai police force.
It is the first feature by directors Chanon Yingyong and Phuwanit Pholdee, and marks the acting debut of popular singer Pramote Pathan.
Mono Film, a subsidiary of the Mono Group, is handling international sales on the film at Filmart.
Veteran filmmaker Poolvoralaks is the former CEO of GMM Tai Hub (GTH) and the current president of the Federation of National Film Association of Thailand.
T Moment has several other projects in development and one currently in production.