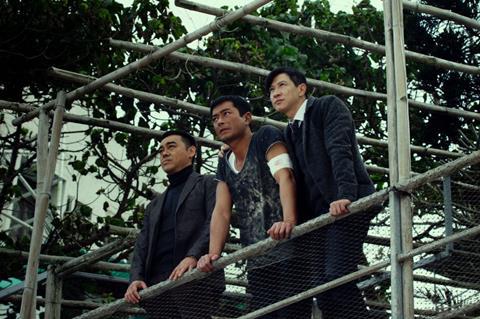 Following their collaboration on Shock Wave, director Herman Yau and actor-producer Andy Lau are reteaming on a sequel to 2013 action drama The White Storm, which Hong Kong's Universe Films Distribution is introducing to buyers here at Filmart.
In addition to Lau, The White Storm 2 - Drug Lords (working title) will star Louis Koo, who also starred in the original film directed by Bennie Chan, along with Michael Miu, Karena Lam and Cherrie Ying.
Budgeted at $25m, a substantial hike from the original's $16m budget, the film will again revolve around cops battling drug dealers in the Hong Kong underworld. The film, which will shoot in Hong Kong and the Philippines, is currently in pre-production for release in the first quarter of 2019.
Universe is also selling a sequel to Yau's Shock Wave, which grossed $63m in mainland China last year. Lau will again star in the sequel, Shock Wave 2 (working title), which is currently in pre-production for release in the third quarter of 2019.
Also new to Universe's Filmart slate are Ronald Cheng's action drama In Turmoil, starring Chrissie Chau and Fu Shun-ying, which is currently in production; James Yuen's romantic comedy Fate Of Love, starring Ekin Cheng and Charlene Choi; and Oxide Pang's thriller Call Heaven To Heaven.