$2.5m production underway in Adelaide and surrounding area.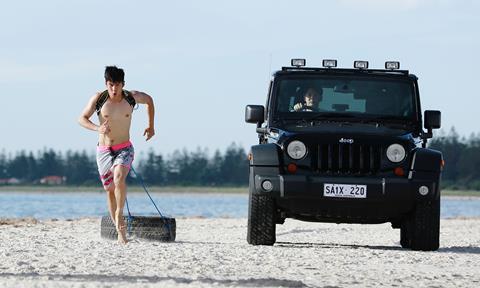 The first ever Chinese TV drama to shoot in Australia has begun filming in Adelaide.
15 episodes of Speed, a 32-part Chinese TV and online series, are scheduled to shoot in South Australia over three weeks.
The $2.5m shoot will employ around 50 local crew, alongside 120 cast and crew from China.
From Beijing-based Chinese broadcaster Ciwen Media, Speed follows the journey of an underground street racer who goes on to race professionally.
The production will be serviced by 57 Films, which faced competition from producers in Canada, Italy and the USA to secure the production.
57 Films founder Paul Ryan will be Australian Producer on the series, with Julie Byrne from Triptych Pictures hired as Line Producer.
Ryan said Speed will be one of the largest international TV series to be shot in South Australia.
"Speed will further strengthen relationships between China and South Australia, inject millions into the local economy, create local jobs and put South Australia directly into the homes of millions in China," he said.
The State Government, through the South Australian Film Corporation, put money into the project.
Last year, Jackie Chan thriller Bleeding Steel filmed in Sydney, Australia, and was reported at the time to be the biggest-budget Chinese production to have shot in the country.