Film to screen on June 5 in New York to commemorate Pride Month.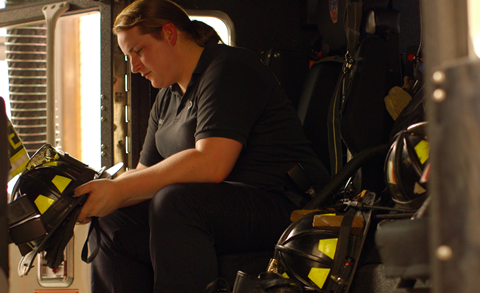 Brooklyn-based film and TV distributor FilmRise has acquired worldwide rights to Julie Sokolow's documentary Woman On Fire.
The film premiered at the 2016 DOC NYC Film Festival and centres on Brooke Guinan, New York City's first openly transgender firefighter.
Guinan's father and grandfather served as New York firefighters, yet she experiences obstacles in her career in what remains a male-dominated profession.
Woman On Fire will screen to the public on June 5 at BAM Rose Cinemas in partnership with Brooklyn Pride. Guinan will be honoured as a Grand Marshal at this year's LGBT Pride March in New York on June 25.
Danny Yourd produced the documentary and Michael Killen, Kathy Dziubek, and Jim Kreitzburg of production company Animal Inc served as executive producers.
"We feel privileged to be able to share Brooke Guinan's remarkable story of strength and resilience," FilmRise CEO Danny Fisher said. "Julie Sokolow has crafted a sincere and timely documentary that we believe will resonate with viewers everywhere."
FilmRise manager of acquisitions Faye Tsakas and vice-president of acquisitions Max Einhorn brokered the deal with Abby Davis and Kevin Iwashina of Preferred Content.