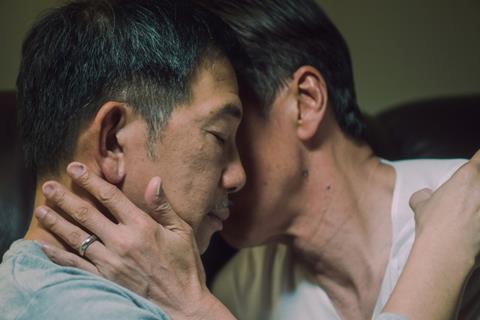 Films Boutique has sold Hong Kong filmmaker Ray Yeung's Suk Suk to a slew of further territories, including Vitrine Filmes for Spain and Epicentre Films for France.
The award-winning romance has also gone to Vitrine Filmes for Brazil, while a deal for North America is expected to be closed shortly. Films Boutique has also sold the film to further Asian territories, including M Pictures for Thailand and Filmgarde Cineplex for Singapore.
It was previously sold to Cai Chang International for Taiwan and Golden Scene for Hong Kong, where it opened on more than 60 screens this weekend.
Produced by New Voice Film Productions, the film tells the story of a love affair between two grandfathers living in Hong Kong. Among the film's awards haul, it won best actor (Tai Bo) and best supporting actress (Patra Au Ga Man) at this year's Hong Kong Film Awards and best film at the Hong Kong Film Critics Society.
The film premiered at last year's Busan International Film Festival and later played in the Panorama section at the Berlin film festival, but further festival play has been severely impacted by the coronavirus pandemic. Films Boutique is currently working on a new festival plan for the rest of 2020 and into 20201, which will be announced shortly.