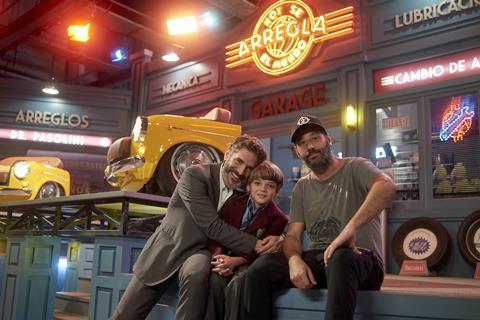 Buenos Aires-based FilmSharks has launched talks with EFM buyers on the in-demand Latin American hit-maker Ariel Winograd's latest comedy Today We Fix The World (Hoy Se Arregla el Mundo).
Leonardo Sbaraglia from Wild Tales and Pain And Glory stars in the production from powerhouse Argentinian producer Patagonik as a busy talk show producer who discovers he is not the real father of the nine-year-old in his household. After the mother dies he sets out with the boy to find the real father.
Disney will distribute theatrically in Argentina through Buena Vista International in August, and a leading global streaming service holds North America, Latin America, Spain, Italy, Scandinavia, central Europe and Middle East. FilmSharks division The Remake Co. is also touting remake rights on the title.
Winograd is riding high with current Argentinian hit The Heist Of The Century, and last year's Mexican smash Tod@s Caen, and just signed a first-look deal with Viacom International Studios. His credits include Ten Days Without Mum, which Sony Pictures International Productions and Bowfinger International have remade for Spain.
Luis Luque (The Heist of The Century) and Martín Piroyansky (That's Not Cheating) round out the key cast on Today We Fix The World.
Mariano Vera wrote the screenplay and Juan Vera produced alongside Juan Pablo Galli and Christian Faillace, with Juan Lovece serving as executive producer.