A total of 21 projects are set to be presented at the event, which last year showcased Cannes hit The Happiest Day In The Life of Olli Mäki.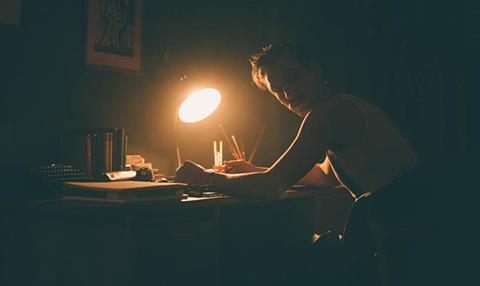 The fifth edition of the Finnish Film Affair runs from September 20 -22. The programme will showcase 40 Finnish titles, screening 24 recent releases and presenting a further 21 films as works in progress, 11 of which are currently in production while 10 are in development.
Expectation is high as it was at the Finnish Film Affair works in progress presentations in 2015 that sales agents and buyers got their first look at Aamu Film Compnay´s The Happiest Day In The Life of Olli Mäki, directed by Juho Kuosmanen, which won the Un Certain Regard best film prize at this year´s Cannes Film Festival.
A jury will select a Best Pitch from the eleven Works in Progress projects. The following projects will be vying for the prize awarded by a jury comprising Sergei Rakhlin, chair of the Foreign Language Films Committee of the HPFA; Cia Edstrom, head of industry at Gothenburg Film Festival; and Marie-Pierre Valle, head of acquisitions at Wild Bunch.
Works In Progress Showcase
The Story of a Mobile Phone
Scheduled for completion in 2018, this Finnish / German co-production documentary charts the rise and fall of mobile communications company Nokia, which at one time had an annual budget larger than that of the Finnish government. Director Arto Koskinen's previous films include Kuningas Litmanen (The King – Jari Litmanen) and the 2002 comedy drama Kahlekuningas.
The Unknown Soldier
Based on Väinö Linna's best-selling novel, The Unknown Soldier is a Second World War drama set in the midst of a bloody conflict between Finland and the Soviet Union. In addition to the feature film, a four-episode drama series will be produced – also directed by Aku Louhimies, whose recent works include the serial drama, Rebellion (2016), as well as the European Film Award nominees 8-Ball (2013) and Frozen Land (2012).
The Eternal Road
Based on a true story, The Eternal Road is a 1930s-set historical drama that deals with the rise of nationalism in Finland. The feature film is a Finnish, Estonian and Swedish co-production with TrustNordisk handling sales. Director AJ Annila's previous work includes Jade Warrior (2006) and Sauna (2008). Also Annila is in post-production of a new pirate-adventure TV series that will air at Christmas.
Thick Lashes Of Lauri Mäntyvaara
Produced by Aamu Film Company, the team behind Finland's Oscar entry The Happiest Day In The Life Of Olli Mäki, this is a tale of two teenage girls who want to undermine capitalism by wrecking posh weddings. Premium Films are handling sales on this poetic love adventure directed by debut feature film director Hannaleena Hauru, one of Finland's rising female filmmakers. A Helsinki Film School graduate, she has made several award-winning short films.
Law Of The Land
First time film-maker Jussi Hiltunen has made a western set in a remote fishing village in Lapland. When a retiring police officer learns that his illegitimate son has been released from prison and is terrorising the area, he is forced to act as secrets from the past are revealed and his sons become rivals.
Love And Fury
Adapted from Anja Kauranen-Snellman's best-sellling book Syysprinssi (Autumn Prince), this story of two writers who fall in love is set in 1980s Helsinki. Directed by Alli Haapasalo, a Finnish film director and screenwriter, whose New York University's film school Tisch School of the Arts thesis film, On Thin Ice (2009), won several awards in the United States and was nominated for Prix Europa. This is her feature film debut.
Euthanizer
Film-maker Teemu Nikki recently received three Jussi Award nominations for his sophomore film Lovemilla (2015). For Euthanizer he decided to shoot a fiction film as if it was a documentary. The film tells the story of Veijo Haukka, a 50-year-old mechanic, whose second job is to put sick pets to sleep.
Post-Punk Disorder
This Finnish, Danish, Norwegian and Swedish co-production follows PKN (aka Pertti Kurikan Nimipäivät), a band of four mentally disabled men, who describe themselves as Europe's number one punk rock act However, the band's leader is soon going to retire and this depicts the last years of this historical band. Co-directors Jukka Kärkkäinen and J-P Passi previously documented the band in their 2012 film, The Punk Syndrome, which won the Audience Award at SXSW Film Festival.
Star Boys
Star Boys is a coming-of-age drama about the arrival of the sexual revolution in deeply religious Northern Finland as seen by 13-year-old Christian Star Boy singers. It is the feature film debut of Finish director and cinematographer Visa Koiso-Kanttila. His short documentary films Lost And Found (2003) and Father To Son (2004) played at the Tampere International Short Film Festival.
The Good Postman
Sales company Cats & Docs are representing the new film from Bulgarian born director Tonislav Hristov, who began making films when he moved to Finland. His previous films have debuted at Tribeca, Karlovy Vary and IDFA. His new film focusses on a small Bulgarian village by the Turkish border, which has found itself right in the middle of the European refugee crisis. A postman decides to run for mayor, campaigning to welcome all refugees to the village.
Tom of Finland [pictured]
Protagonist Pictures are the sales agent for this Finish, Swedish, Danish, and German co-production about Touko Laaksonen, better known as iconic gay artist Tom of Finland. The film is directed by leading Finish director Dome Karukoski. His previous films include Lapland Odyssey (2010), which became the number one box-office film of the year in Finland. Karukoski's six previous films have tacked up 33 nominations at the Finnish National Film Awards.
Films in Development:
Café Lehmitz
This Finnish-German-Swedish co-production, is based on the real-life experiences of a Swedish photographer Anders Petersen, who achieved fame thanks to his Café Lehmitz photographs. Finnish director Kari Paljakka's third feature For The Living And The Dead (2005) was awarded the Sutherland Award at the BFI London Film Festival.
Sherlock North
Based on the characters created by Sir Arthur Conan Doyle, Sherlock North is a contemporary crime fiction television series, which will consist of 10 one-hour episodes, set in Lapland. The series is being produced by award-winning Scandinavian director and producer Juha Wuolijoki of Snapper Films.
Forest Giant
Forest Giant is a comedy-drama taking place in a small factory town in the mid-1980s and in the present. It's based on Miika Nousiainen's bestselling novel of the same name. It will be director Ville Jankeri's thrid feature after Six-pack Movie (2011) and Gold Digger (2016).
Woodcutter's Story
ELO Helsinki Film School graduate and acclaimed poet Mikko Myllylahti's feature film debut is an existential dark comedy about a Woodcutter who loses his job, wife and best-friend, even his house burns down. Myllylahti wrote The Happiest Day In The Life Of Olli Mäki (2016) and Woodcutter's Story is being produced by Aamu Film Company for a 2019 release.
The Great Bear
The Great Bear is an intense and suspenseful psychodrama by the writer-director Jan Forsström. Finnish actress Laura Birn is attached to star in the film set in the forests of Northern Finland. Forsström's writing credits include The Visitor by J-P Valkeapää (premiere in Venice IFF 2008, Nordic Prize in Gothenburg IFF 2009) and Last Cowboy Standing by Zaida Bergroth (Flash Forward prize in Busan IFF 2009).
Never Again
University of Salford graduate Aino Suni's film is about a former drug addict who wants to channel her inglourious past into rap music. But can 23-year-old Finnish-Romani Linda really leave her past behind?
Brides of Nepal
Tiina Madisson's documentary takes place in a remote village in Nepal where illegal child marriages are still common. In 2015, Madisson wrote and directed the documentary Blood For The Goddess (2015).
Care
Acclaimed Finnish director Petri Kotwica (Black Ice (2008), Rat King (2012) and Absolution (2015) tells a multi-perspective story featuring a nurse that is about the difficulty of really getting to know another person.
White Hunger
Set in 1867 during 'the great hunger years' in Finland, White Hunger is based on an award-winning and best-seller by Man Booker Prize nominee Aki Ollikainen. The period drama is directed by Mikko Kuparinen (2 Nights Till Morning) (2015).
Me And Max
Me And Max is a comedy about a writer constantly plagued by his shyness. Matti Kinnunen (Miss Blue Jeans (2012)) is a Finnish director and writer, who studied film-making in Berlin, at the German Film and Television Academy.
The event is a joint venture of several film organizations in Finland, such as the Finnish Film Foundation, Audiovisual Finland, Creative Europe / Media, Tekes, Ministry for Foreign Affairs, Ministry of Education and Culture, Avek, and Central Organisation of Finnish Film Producers.