EXCLUSIVE: Doc tells the story of controversial Buddhist monk the Venerable Wirathu.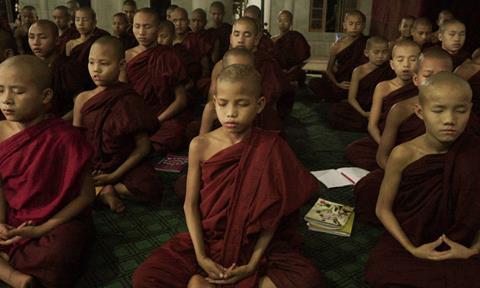 The first English language trailer for Barbet Schroeder's documentary The Venerable W., which premieres at the Cannes Film Festival (18-27 May), has been released.
Watch it below or on mobile HERE.
The subject of the film is the Venerable Wirathu, a highly respected and influential Buddhist monk who has been accused of inspiring persecution of Muslims in his native Burma.
Wirathu was on the cover of Time magazine in 2013 as "The Face of Buddhist Terror".
The Venerable W. is the third chapter in director Barbet Schroeder's 'trilogy of evil' (alongside General Amin and Terror's Advocate).
The film will have a special screening at Cannes. Les Films du Losange are handling international sales.
The producers are Margaret Menegoz (Les Films du Losange) and Lionel Baier (Bande à Part).
Read more:
Cannes 2017: Directors' Fortnight line-up
Cannes 2017: Official Selection in full
Cannes 2017: Critics' Week line-up