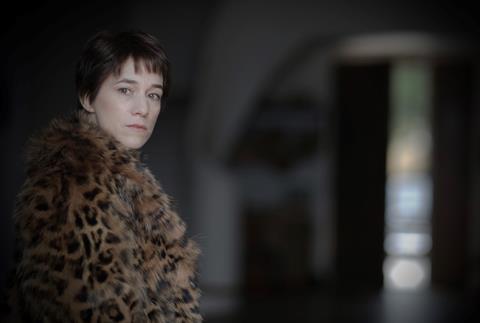 Screen can reveal the first image of Charlotte Gainsbourg in French director Benoit Jacquot's upcoming drama Suzanna Andler, which is currently shooting in southern France.
The production is an adaptation of a1968 play by French writer and playwright Marguerite Duras. Set in the 1960s, Gainsbourg plays Suzanna, a 40-years-old woman trapped in an upper class marriage, who will have to choose between her life as a wife and mother governed by the conventions of the time, and a more carefree existence, embodied by her young lover, played by co-star Niels Schneider.
Paris-based Les Films du Losange are handling International sales and French distribution. It will launch sales at the upcoming Unifrance Rendez-Vous with French Cinema in Paris, running Jan 16-20, 2020.
Jacquot's long-time producer Kristina Larsen at Les Films du Lendemain is producing the film. Gainsbourg previously worked with Jacquot on his 2014 love triangle drama 3 Hearts.