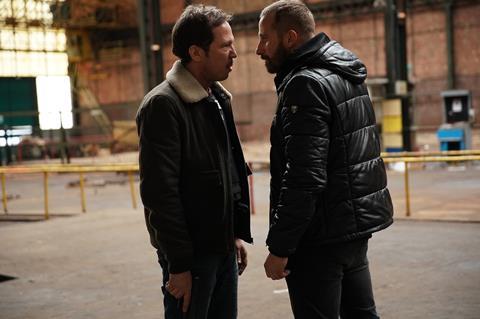 Bac Films has unveiled a first image of Matthias Schoenaerts and Reda Kateb in French director David Oelhoffen's thriller Close Enemies.
The pair play childhood friends Manuel and Driss, who hail from a tough suburb and whose lives have gone in radically different directions.
Manuel (Schoenaerts) has chosen a life of crime with one of the local gangs, while Driss (Kateb) joined the police. The One World Films thriller is in post.