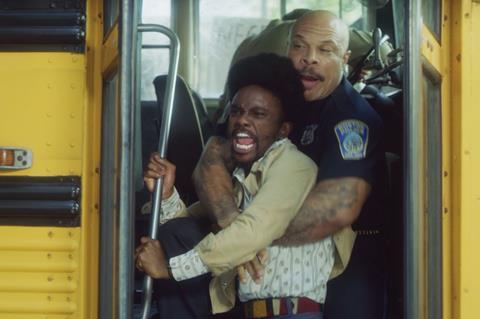 Heading into AFM Cinema Management Group (CMG) has announced that Mooncusser Filmworks has hired African American composer Robert ToTeras and brought on Captain Marvel composer Pinar Toprak as co-producer for its racially charged drama The Walk starring Justin Chatwin, Terrence Howard and Jeremy Piven.
Daniel Adams directs the project inspired by the 1974 Boston busing riots that ensued after an attempt to desegregate use of public school buses. The story, believed to be the first US fim about the unrest, centres on a Boston Irish police officer Bill Coughlin (Chatwin), who causes a backlash led by a local crime boss (Malcolm McDowell) and faces rampant bigotry within the police force after he is assigned to protect Black students bused into an all-white South Boston High School.
Coughlin's story intertwines with the lives of an 18-year-old black student (Lovie Simone), and her father (Howard) and that of his own teenage daughter (Katie Douglas) who is forced to reassess her views.
George Powell co-wrote the screenplay with Adams, while Hank Blumenthal, Michael Mailer and Paul W. Hazen produce and Alex Nazarenko serves as executive producer.
"As a producer I wanted to make sure the music for the film was great so I introduced Dan [Adams] to Robert [ToTeras] in whom I have the utmost confidence to create a superb score," said Toprak, who worked with Adams on The Lightkeepers and whose credits include DC Entertainment's Justice League and the video game phenomenon Fortnite.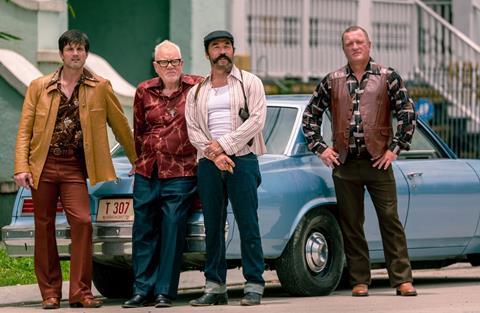 ToTeras earned a BMI Streaming Media Award for his work on Netflix show Sugar Rush and has worked on LeBron James' Cleveland Hustles, and TV show Cold Justice.
"In writing music for The Walk, it would've been easy to lather the score in over-sentimentality and melodrama, but that would've been a disservice to the film," said ToTeras, who was born in Philadelphia and grew up in an area where there was a strong racial divide. "The characters are real, the moments are human. It's honest storytelling without the Hollywood cream-filling. As the composer, I had no choice but to make sure the score felt 100% authentic."
Adams said The Walk was "a perfect and obvious microcosm for discussing the racial tensions of today".
"We are delighted The Walk has attracted such top-notch music talent, to underscore the film's themes which are mirroring issues in communities around the world," said CMG president Edward Noeltner.