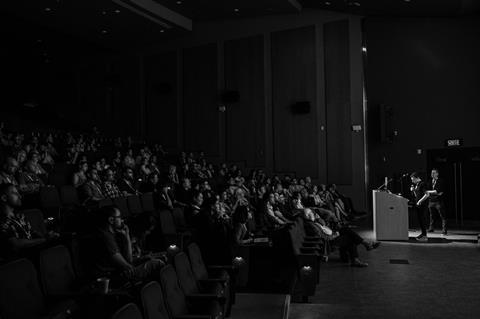 The first project from Palestine and Jordan has been selected for Frontières Co-Production Market organised by Fantasia International Film Festival with the participation of the Cannes Marché.
Said Zagha's Weedestine (Pal-Jor-Swe) takes its place among the market titles alongside: Beasts Of Prey (It-Den) by Andrea Corsini; Bloody Bunny (Can) by Kat and Karissa Strain; Foxblood (Can) by Benjamin Steiger Levine; and Quantum Suicide (Phil-Jap-Can) by Mikhail Red.
The roster includes Space Beers (Neth) by Bouke van Veen and Maurice Schutte; Stray (UK) by Zam Salim; Surgat (USA) by Michael Borowiec and Sam Marine; and Switchback (Can) by Melanie Jones.
Forum titles are: Outer Edges (UK) by Kelsey Egan; Seeds (Can) by Kaniehtiio Horn; and Wound (Switz) by Tillo Spreng.
Including the first wave, 11 of the 24 projects are directed or co-directed by women. Nepal is represented for the first time by The Palace, which was announced in the first wave last week.
The two-day Frontières Finance & Packaging Forum is an event for genre projects seeking to complete financing and advance to production and over the course of two days, 12 industry leaders meet with the selected projects. The programme includes roundtable strategy sessions and one-on-one meetings.
Frontières Co-Production Market takes place July 21-24, 2022; and the Forum July 22-23, both in Montreal