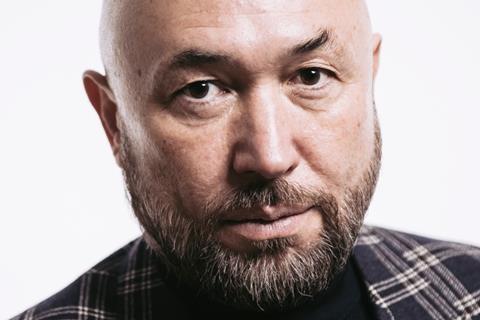 Focus Features has picked up worldwide rights to Timur Bekmambetov's thriller Profile, the 2018 Berlinale Panorama selection about a UK journalist who infiltrates an ISIS cell.
Focus negotiated the deal with Endeavor Content and will release the film in the US on May 14, with Universal Pictures distributing internationally outside CIS/Russia.
Valene Kane stars as the reporter and Shazad Latif plays the recruiter she tries to expose on social media while trying to avoid getting sucked into a life as a militant extremist.
The thriller was inspired by the 2015 non-fiction bestseller In The Skin Of A Jihadist by a French journalist who lives under police protection and changed her name to Anna Érelle.
Profile takes place entirely on a computer screen in the Screenlife format pioneered by Bekmambetov whose films in the format include Unfriended and Searching.
Britt Poulton (Them That Follow) and Bekmambetov and Olga Kharina wrote the screenplay, and Bekmambetov and Kharina produced through Bazelevs banner. Executive producers are Adam Sidman and Maria Zatulovskaya from Bazelevs, Igor Tsay, Valerii An and Oleg Petrov from Interface Films, and Rick Sobalvarro.
"While the pandemic has shifted our entire lives online, with school gone remote, work meetings replaced by video calls, and happy hours virtual, it has also raised numerous questions about our digital privacy, data protection, and cybersecurity," said Bekmambetov.
"That makes this the best time to watch a movie like Profile for those who have spent months in lockdown with their computer screens and who can relate to the paranoia and riskiness driven by the internet and online technologies in a time when everyone from the terrorists to your government wants a piece of your digital exposure."
Last summer Universal and Bekmambetov closed a deal to partner on five Screenlife features across various genres.