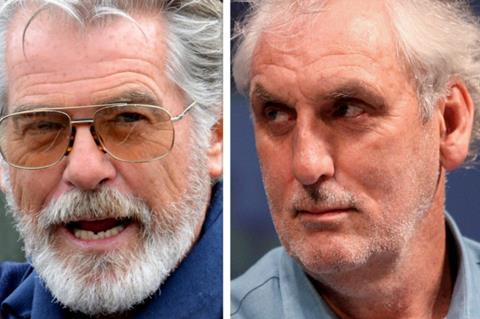 In the first announcement of sales on a major action thriller at 2021 AFM, Screen Media's Foresight Unlimited has closed key deals on the upcoming Fast Charlie pairing Pierce Brosnan with director Phillip Noyce.
Buyers have snapped up the hot title in Germany and France (Wild Bunch), the UK (Signature Entertainment), Spain, Italy and Portugal (Vertice 360), Latin America (California Filmes), and Benelux (The Searchers). Further deals have closed for Eastern Europe (Media Squad), Middle East (Salim Ramia), CIS (Volga), South Africa (Empire) and Greece (Tanweer).
Brosnan will star as the titular Charlie Swift who has worked for his aging mob boss Stan for 20 years as a prolific fixer and hitman. When a rival boss eliminates Stan and his entire team Swift sets out on to avenge his friend's death. Casting is ongoing.
Noyce, whose credits include Salt, Clear And Present Danger, Rabbit-Proof Fence and 2021 TIFF selection Lakewood, and the producers are scheduled to begin production in January.
Richard Wenk (The Magnificent Seven, The Equalizer) wrote the screenplay based on the Edgar Award-nominated novel Gun Monkeys by Victor Gischler. Daniel Grodnik (Bobby) and Mitchell Welch (Chain Of Command) serve as producers. Executive producers are Screen Media's David Fannon and Seth Needle, Foresight Unlimited's Damon and Tamara Birkemoe, and David Nagelberg.
UTA Independent Film Group arranged financing. Foresight is a wholly owned subsidiary of Chicken Soup For The Soul's distribution arm Screen Media, which will release Fast Charlie in the US.
Brosnan, whose credits include Die Another Day, The Matador, The Thomas Crown Affair and Mamma Mia!, will be seen in Warner Brothers' Black Adam next summer as well as Netflix's action/comedy The Out-Law. He is represented by CAA, the Special Artists Agency and Viewpoint.