Film executive loses fight with cancer aged 59.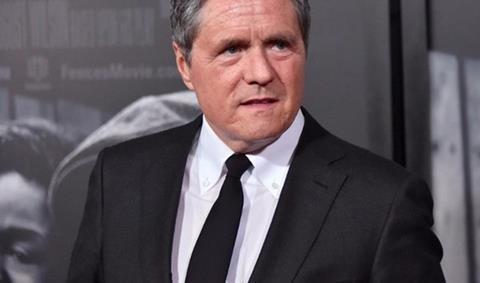 Brad Grey, the former talent manager, and producer who until recently had served as chairman of Paramount Pictures, has died of cancer. He was 59.
Grey's family issued a statement on Monday that took the industry by surprise.
"Brad passed away yesterday evening at his home in Holmby Hills, CA with his family by his side. The cause of death was cancer. He was 59 years old," the statement read.

"Brad is survived by his wife Cassandra Grey, their son Jules, his three grown children Sam, Max and Emily from his marriage to Jill (nee Gutterson) Grey, his mother Barbara Schumsky, his brother Michael Grey and his sister Robin Grey.
"There will be a small private funeral service later this week. A memorial service will be scheduled in the coming weeks.
"In lieu of flowers, the family asks that donations be made to the Lawrence J. Ellison Institute for Transformative Medicine of USC."
"I was proud to call Brad a friend, and one I greatly admired. He will be missed by us all, and left his mark on our industry and in our hearts."
Grey served as chairman and CEO of Paramount for 12 years and prior to that served as a television producer and built his former company Brillstein-Grey Entertainment into an industry powerhouse. He was an original founder of Plan B Entertainment with his friend Brad Pitt.
He began his Paramount tenure in 2005, succeeding Sherry Lansing. Shortly after starting in the new role, Grey oversaw the $1.6bn acquisition of DreamWorks and signed a global distribution pact with Marvel Studios that saw it release Iron Man, Iron Man 2, Thor andCaptain America before Disney acquired Marvel Studios in 2009.
Studio stewardship oversaw Transformers: Dark Of The Moon, other hits
Under Grey's stewardship Paramount released its biggest film of all time, Transformers: Dark Of The Moon, and launched franchises such as Mission: Impossible, the Star Trek reboot, and Paranormal Activity.
Other hits included The Wolf Of Wall Street, Cloverfield Lane, World War Z, No Country For Old Men, and best documentary Oscar-winner An Inconvenient Truth, as well as critical darlings such as There Will Be Blood, Nebraska, and Anomalisa.
However his final year in charge of the studio was not a happy one and following a succession of flops Grey departed in February.
The studio endured underwhelming box office for Zoolander 2, Teenage Mutant Ninja Turtles: Out Of The Shadows and Whiskey Tango Foxtrot.
Paramount took a $115m write-down on Monster Trucks before it was even released while Ben-Hur, which Paramount distributed in North America and MGM financed, also flopped.
Last September Grey's vice-chairman Rob Moore was fired at a tempestuous juncture in the studio's life when there had been talk of the sale of a 49% stake to China's Dalian Wanda Group.
The Redstone family that controls Paramount's parent company Viacom studio changed course and squashed any plans to sell.
Former chairman of Fox Filmed Entertainment Jim Gianopulos was installed as chairman and CEO in late March.
As a television producer, Grey made The Sopranos, The Larry Sanders Show and Real Time With Bill Maher.
His film producer credits include The Departed and Charlie And The Chocolate Factory.
Grey served on UCLA's executive board for the medical sciences, the USC School of Cinema-Television board of councillors, the LACMA board of trustees, and the board of directors for Project A.L.S., Kipps Schools and NYU's Tisch School of the Arts.