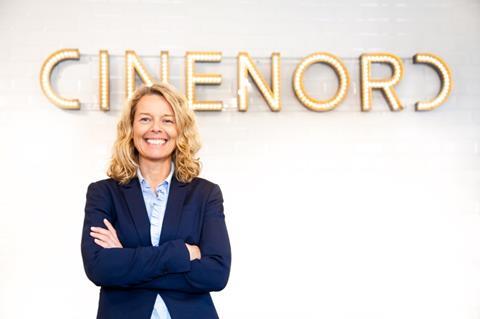 Norwegian production company Cinenord has appointed Denmark's Anni Faurbye Fernandez as a new partner in the company, as it continues its Scandinavian expansion.
Fernandez is formerly CEO of Yellow Bird and co-founder of Good Company Films. Her production credits include the original Swedish The Girl With The Dragon Tattoo and David Fincher's US remake; the Norwegian thriller Headhunters, BBC's Wallander and Norwegian hit show Occupied.
Cinenord partners Silje Hopland Eik and Alexander Eik have produced and co-produced 28 feature films and three TV shows over the past 14 years, incluing Wisting and Atlantic Crossing in production this year.
"Anni Faurbye Fernandez is one of the finest producers I know. With her impressive and successful career, vast knowledge of the industry and track record of large-scale drama productions, I could not have wished for a better partner," said producer Silje Hopland Eik of Cinenord.
Fernandez added, "I'm very much looking forward to contributing to Cinenord's growth; it is an ambitious and enterprising production company with a first-rate reputation. I share Silje Hopland Eik and Alexander Eik´s aspirations of producing high-end drama series for an international market."