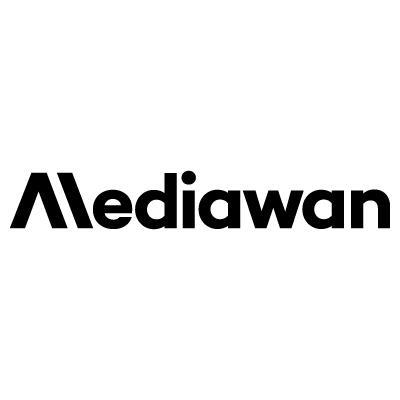 Burgeoning Paris-based film and TV content group Mediawan has announced a trio of corporate acquisitions in France, Germany and Spain as part of a pan-European expansion drive.
Mediawan is acquiring French content group Lagardère Studios, for a figure of around €100m ($112m), and a majority stake in Spanish production company Good Mood.
Under the operation, Mediawan's three co-founders – Pierre-Anton Capton, Xavier Niel and Matthieu Pigasse - will create a dedicated French company called Mediawan Alliance, which will oversee all of the assets.
They will control the company with the support of other financing partners, including insurance health giant MACSF and the European arm of US global investment company KKR.
In another element of the operation, KKR is set to contribute a minority stake in German content house Leonine to Mediawan Alliance. KKR will remain Leonine's main shareholder under the deal, with Mediawan holding a non-controlling minority stake.
This move will involve Leonine CEO Fred Kogel also taking up the position of deputy CEO at the Mediawan Alliance.
It is subject to getting competition authority approvals and Mediawan Alliance obtaining a number of shares representing at least 55% of Mediawan's share capital and voting rights, on an outstanding and fully diluted basis.
Under the expansion drive, Mediawan has also entered into negotiations to acquire Paris-based production group Troisième Oeil, which is in the hands of Mediawan co-founder Capton who created it in 2001. The company specialises in unscripted live programming as well as documentaries.
"We created Mediawan four years ago with the intention to create a European audiovisual champion to respond to the demand for premium content, and these new operations are unprecedented steps to continue our growth in new European geographies, new formats and with new partners," said Pierre-Antoine Capton, chairman of the board of Mediawan and the new CEO of Mediawan Alliance.
"The vision of creating a pan-European film studio that cover the entire value chain of the content business in the European key territories has inspired us since Leonine was founded a year ago. I am more than delighted to assume the position of deputy CEO at Mediawan Alliance."
Lagardère Studios spans 25 production labels in Europe and Africa with subsidiaries including Grupo Boomerang in Spain, Alto Media In Finland and Skyhigh TV in the Netherlands.
Recent high- profile productions include The Eddy, from its label Atlantique Production for Netflix, as well as French staples including Tandem and Josephine Ange Gardien, for French broadcaster TF1.
Good Mood was created by top Spanish showrunner and producer Daniel Écija in 2017. Its shows to date include The Accident (El Accidente) and the Spanish-set post-apocalyptic drama The Fence.
Mediawan said completion of the transaction remains subject to obtaining the approvals of the competition authorities, in particular in France, Germany and Austria.