L'ARP statement expresses love for US culture and consternation over US president's budget plan.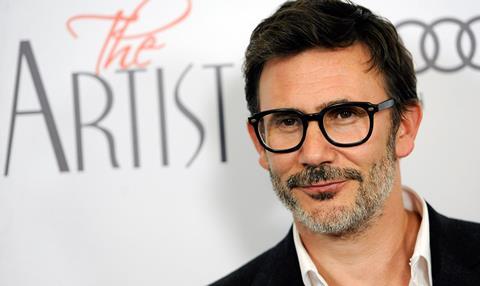 French cinema guild L'ARP has issued a message of solidarity with US filmmakers and artists, condemning US President Donald Trump's recently revealed proposals to slash cultural spending.
"We love American culture and cinema which for us are inexhaustible sources of inspiration and escape," said the body, jointly presided over by Oscar-winning director Michel Hazanavicius (pictured) and filmmaker Julie Bertuccelli.
"We therefore wish to express our solidarity with the American filmmakers and artists who have recently mobilised against this decision."
Under its budget proposals for the next fiscal year, the Trump administration is planning to cut some $971m previously earmarked for non-profit cultural entities, including theatres, writing programmes, orchestras, libraries and public broadcasters.
The biggest losers are expected to be the National Endowment For The Arts, the Corporation For Public Broadcasting, the Institute Of Museum And Library Services, and the National Endowment For The Humanities.
"Culture cannot be reduced to precarious budgetary adjustments: it opens a door to different worlds, carrying the values of freedom, tolerance and humanity that are so dear to us," the body said.
L'ARP noted that at least 19 cultural bodies risked disappearing as a result of the cuts.

"Such weakening of the American cultural landscape will only serve the big media groups, their commercial objectives and their powerful algorithms. Suppressing diversity in this way will make a dangerous contribution to the current trend for turning inwards."
Looking closer to home, the body called on candidates in France's upcoming presidential elections to express concern about recent developments in the US and also urged on European politicians to re-affirm the role of culture in the region.
"We hope that the general concern about recent political trends in America will be endorsed by candidates for the French presidential election, since they remained silent about this issue during the public TV debate on March 20," read the statement.
"On the eve of the 60th anniversary of the Treaty Of Rome, which set the basis for the promotion of diversity that we still stand for today, it is crucial that European leaders support the key role of culture in Europe."
The statement was issued by L'ARP's administrative board, which also includes Claude Lelouch as honorary president, as well as directors Eric Lartigau, Radu Mihaileanu, Patrick Braoudé, Costa Gavras, Nicolas Gessner, Pierre Jolivet, Cédric Klapisch, Gérard Krawczyk, Thomas Langmann, Olivier Nakache, Jean-Paul Salomé and Eric Tolédano.