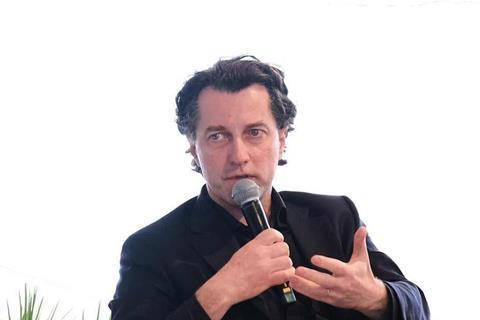 The future of film producer Dominique Boutonnat as president of France's National Cinema Centre (CNC) was in the balance on Wednesday (Feb 10) after he was taken into police custody following allegations of sexual assault and attempted rape by his 22-year-old godson.
France's gender equality pressure group Le Collectif 50/50 called on the CNC to temporarily suspend Boutonnat while the investigation and legal procedure was underway.
"In spite of the private nature of this police custody, Le Collectif 50/50 calls for the suspension of Dominique Boutonnat so that the parties and justice can fully and calmly focus on the necessary procedure while allowing the work of the CNC to continue," it said in a statement.
"The collective emphasises the need to respect a double presumption: the presumption of innocence, and the presumption of the veracity and sincerity of presumed victims," it added.
According to AFP news agency, police sources said the investigation was related to an official complaint lodged in October about events that allegedly took place last August.
In a statement to French media, Boutonnat's lawyer Emmanuel Marsigny said: "Dominique Boutonnat contests having committed any sort of offence and is absolutely serene about the outcome of this procedure."
Under French law, people being investigated can be held in custody for up to 48 hours for interrogation.
Boutonnat's appointment as CNC president in July 2019 was controversial at the time after president Emmanuel Macron unilaterally appointed him to the role, going against the protests of some film industry professionals who feared his more commercial background as a producer would impact his approach.
Few cinema professionals, however, have reacted publicly to news of his arrest.
Asked if the situation was "a fresh stain on cinema" during an unrelated interview on radio station Europe 1, Cannes Film Festival delegate general Thierry Frémaux said: "I will refrain from making the least comment."
Boutonnat's arrest comes at a critical time for the French industry and the CNC due to the Covid-19 pandemic and the closure of cinemas, which has hit one of the body's key funding streams – a 10% levy on tickets – at a time when all sectors need financial support.
Screen reached out to the CNC for comment on Boutonnat's position as president of the body and is awaiting a response.
Prior to taking up the CNC role, Boutonnat had produced under three different company banners – Chaocorp Distribution, Electrick Films and Kea Productions. His multiple credits include associate producer on Heartbreaker, Untouchable and My Sweet Pepper Land and, more recently, producer on My Zoe and Money.
At the time of his appointment as CNC president, Boutonnat was charged with the task of overhauling and modernising the body, and spearheaded the organisation's committee to tackle sexual harassment within the film industry.