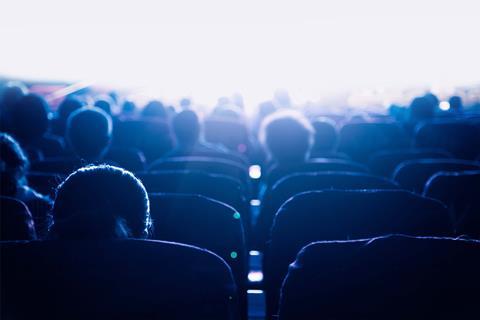 Loss of habit, cost and mask-wearing obligations are the top three reasons why the French have been going to the cinema less in the wake of the Covid-19 pandemic, according to a new study conducted by France's National Cinema Centre (CNC).
The report, entitled "Why are the French going less to the cinema?", was unveiled during an event at the Cannes Film Festival on Monday.
It was based on a commissioned, online study conducted by French research company Institut Vertigo of 1,176 people older than three-years-old, from May 2-6 of this year.
While cinema-going has recovered more quickly in France than in other key European territories such as the UK, Germany and Italy, admissions are still a long way off from returning to pre-pandemic levels.
According to preliminary data released by the CNC in early May, admissions for the first four months of the 2022 were 34.2% lower than the same period in 2019, for 50.7 million admissions in total, or a gross of $362m/€342.
Nearly half the respondents to the Institut Vertigo study, or 48%, answered they had been going to the cinema less than before the pandemic, while 14% said they no longer went at all.
When asked for their reasons for this, 38% said it was because they had fallen out of the habit, 36% said it was because tickets were too expensive, and 33% said it was because they didn't want to wear a mask (this obligation was lifted on March 14, 2022).
Further top reasons included preferring to watch cinema on other platforms (26%) and the offering of films not being of any interest (23%).
Other less frequent explanations included current news events being a dampener for going out (18%), the films being too long (18%) and not having a green health pass (7%).
A deeper dive into the data revealed a number of generational trends. For the 15-34-year demographic, preferring to watch cinema on other platforms was the main reason given. For 35 to 59-years-olds, a key concern was the cost of the ticket, while for the older 60-plus generation, a loss of habit was the top explanation.
French cinemas were shut for a total of 300 days due to the pandemic with outright closures running March 15 to June 21, 2020, and then October 30, 2020, to May 18, 2021.
Other health measures such as the country's controversial green pass obligation scheme, under which cinemagoers had to prove they were either vaccinated or recently recovered from the virus, as well as obligatory mask-wearing remained in place until March 14 of this year.
In a sign that there is light at the end of the tunnel, however, CNC box office data shows that the 2022 admission shortfall narrowed slightly in April, the first full month without any type of social distancing or health restrictions in place. According to the figures, admissions were down 23% in April 2022 against in 2019, an improvement from January 2022 when entries were 42% lower than for the same month in 2019.