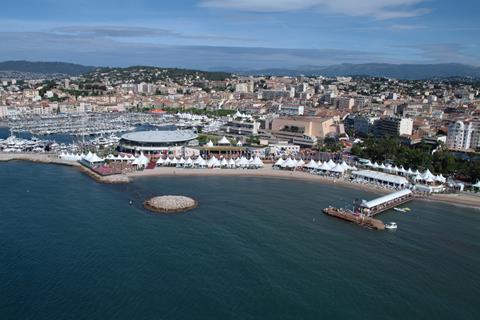 It has emerged that Sammy Hadida, the French distributor and producer who co-founded Metropolitan FilmExport with his brother Victor and father David, died in hospital in Los Angeles on Monday (26). He was 64.
Hadida was in the US after the AFM ended earlier this month. He was an industry celebrity on the independent film circuit and regularly attended festivals and markets. His energy and larger-than-life personality earned him friends around the world.
Through Metropolitan, the Hadidas not only put the French independent scene on the map, they proved to be loyal and long-lasting champions of US film and its independent sales model.
As a producer, an aspect of the business Hadida had been focusing on more heavily over the past 18 months, he had worked with Tony Scott on True Romance and Domino, collaborated with Constantin Film on the Resident Evil and Silent Hill franchises, and more recently with Claude Lelouch on Un+Une and The Best Years.
Metropolitan had been active at AFM, snapping up rights to Geroge Miller's Three Thousand Years Of Longing, and Liam Neeson action thriller Honest Thief, among possibly others.
The company has worked with the likes of Martin Scorsese, Steven Spielberg, Peter Jackson, Terence Malick, Scott, Roger Avary, Christophe Gans and Lelouch, among others. Over the years Metropolitan struck output deals with New Line Cinema (distributing the Lord Of The Rings trilogy), Lionsgate (The Hunger Games films), and DreamWorks.
Victor Hadida said, "Sammy's passion and humour were infectious and his larger-than-life presence will certainly be missed. We are committed to honouring his life by bringing to fruition the numerous development projects under the Davis Films banner that Samuel so loved as well as the upcoming productions that were so important to him."
Hadida is survived by his wife, Maryse Claire, their three grown children, Laurent, Audrey and Aurelie, and one grandchild, Sasha.