Total turnover from the digital distribution of films and other audiovisual content in France is set to grow an estimated 33% to just under $592m (€500m) in 2017, according to a report released this week by France's National Cinema Centre (CNC).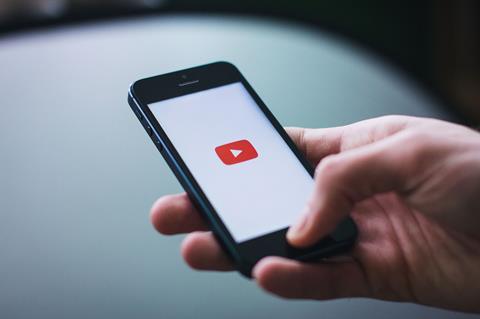 The study, encompassing all forms of digital distribution including transactional VoD as well as subscription services, made the projection on the basis that the market had made estimated revenue of $414m (€350m) in the first nine months of 2017, representing a £37% increase year-on-year.
"There is no longer a frontier between the old world of cinema and television, and the new world of the internet and digital," said said CNC president Frédérique Bredin. "We have to take into account the dimensions of the digital revolution and the evolution of viewing habits."
Offering
The report revealed that the number of films available on transactional VoD digital platforms operating in France increased by 5.5% year-on-year to 13,972 titles in the first nine months of the year, accounting for 38.2% of the total offering.
Within this figure, 3,270 of the film were French, accounting for 30% of the offering, and 4,768 were US productions, accounting for 43.7% of the available titles.
In the same period, 2,651 films were made available via subscription services, including local players such as Canalplay, FilmoTV as well as global digital platforms Netflix and Amazon Prime Video, representing a 13% drop year-on-year in the number of titles.
This drop can be explained in large part to the fact that France's strict media chronology laws currently require a 36-month window between a film's theatrical release and its digital distribution. As a result, subscription services like Netflix have focused their offering instead on high-end TV series to lure in subscribers rather than film fare.
Turnover breakdown
The study noted that for the first time since the CNC started monitoring digital distribution in 2012, subscription services accounted for nearly half the total turnover.
The report estimated that transactional VoD had generated turnover of $209m (€177m) in the first nine months of the year, with renting accounting for $145m (€123m) of this figure and purchases $64m (€54m).
Subscription services were estimated to have generated turnover of $205m (€173m), representing a 98.3% jump in revenue.
Transactional VoD was projected to account for 50.6% of the market for the whole of 2017, against an 89.5% share in 2012. Subscriptions services, which accounted for just 10.4% of turnover in 2012, were expected to grow their market share to 49.4% in 2017.
Netflix dominates digital platform viewing
Data compiled by market research companies Harris Interactive and Vertigo Research on behalf of the CNC suggested that Netflix was the dominant digital platform in France in 2017.
According to their research, which asked a sample of 1,000 people a month what platforms they had watched over the previous 30-days, 30.7% of the interviewees said they had watched a programme on Netflix, over the course of the first nine months of the year.
French company Orange came in second, registering with 26% of respondents, followed by MyTF1 VOD which was named by 24.7% of the sample.
Other international players making in-roads into the French market were Google Play, which was mentioned by 12.1% of participants, iTunes (10.9%) and Amazon Prime Video (7%).