EXCLUSIVE: Toshimasa Kobayashi makes his feature debut with the manga adaptation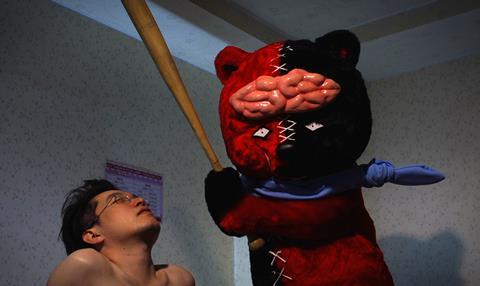 Japan's Gaga Corp has picked up international rights to comedy drama Almost Coming, Almost Dying based on the Kumoman manga created by Manabu Nakagawa.
The film is about Nakagawa's own experiences and subsequent shame when he was struck down by a brain hemorrhage on the point of orgasm in a massage parlour. Toshimasa Kobayashi, who worked with Nakagawa on TV drama I Still Don't Have Any Friends, is making his feature debut with the film.
Starring comedian Nou Misoo, the film is produced by Creative Nexus Inc and was released by Tripleup in Japan on February 4.
New titles on Gaga's Berlin slate also include sci-fi drama A Beautiful Star, an adaptation of literary giant Yukio Mishima's novel, which is directed by Yoshida Daihachi (Pale Moon). Lily Franky, Kazuya Kamenashi and Tomoko Nakajima head the cast of the film about a family who believe that they are extraterrestrials.