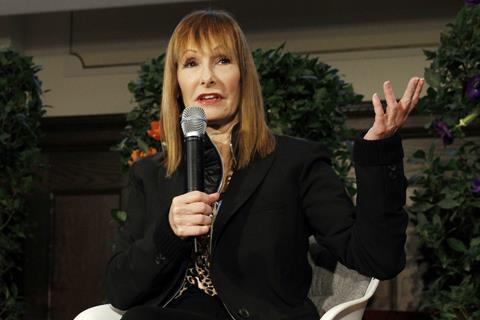 Renowned US producer Gale Anne Hurd and Anna Bulakh, head of ethics and partnerships at synthetic voice creator Respeecher are among the speakers for Industry Innovation Forum Tallinn (IIFT), the summit held today (November 17) as part of Industry@Tallinn & Baltic Event at Tallinn Black Nights Film Festival (POFF).
The half-day executive-level forum will focus on Europe and Ukraine's solidarity in film and industry, 631 days since the start of the Russian invasion; and will explore the impact of artificial intelligence on the European film, content and audiovisual sectors.
Hurd will participate in the closing 'Executive Industry Outlook' session with Sten-Kristian Saluveer, head of Cannes Next at the Marche du Film, and curator for IIFT.
There will also be a conversation about AI with speakers including Bulakh, whose firm Respeecher recently recreated the voice of legendary French singer Edith Piaf for a biopic in the works titled Edith.
Further speakers include Caleb Ward and Shelby Ward from Curious Refuge, an AI filmmakers academy and Danish producer Mads Dambso, who has created About A Hero, a feature film created by AI tools at all stages of production to imitate a Werner Herzog film. The session will look at the potential of generative AI, and opportunities for growing global gaming and audiovisual IPs from Europe.
The opening session will explore how the European audiovisual, creative and innovative sectors will maintain cooperation and solidarity with Ukraine; while a case study will look at Murals, the Ukrainian-Polish immersive installation using digital recreations of Banksy's artworks.
Hurd, who has produced films including Aliens and Armageddon as well as creating and showrunning The Walking Dead for television, previously gave a talk on Wednesday, November 15 as part of the Industry@Tallinn & Baltic Event programme.
This year's Industry@Tallinn & Baltic Event closes with its awards ceremony this evening; before the main POFF awards ceremony takes place tomorrow (November 18).