Lionsgate UK has picked up Keepers, the upcoming psychological thriller starring Gerard Butler in the tale of a crew of lighthouse keepers who mysteriously disappear.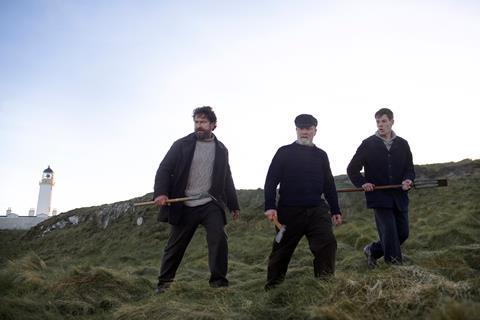 Protagonist Pictures represents sales on the title and struck the deal.
Danish filmmaker Kristoffer Nyholm, whose credits include Taboo and TV series The Killing, directs from a script by Celyn Jones, the co-writer and star of Set Fire To The Stars, Six Minutes To Midnight, and actor-writer, Joe Bone.

The film is produced by Andy Evans, Ade Shannon and Sean Marley for Mad as Birds Films, Butler and Alan Siegel for G-BASE, and Jason Seagraves and Maurice Fadida for Kodiak Pictures. The latter also financed the film along with Head Gear Films and Metrol Technology.
Butler stars alongside Peter Mullan and former Screen UK Star of Tomorrow Connor Swindells, who is set to appear in BBC Films' rap battle drama VS.
Set on an uninhabited island 20 miles from the rugged Scottish coast, Keepers tells the story of three lighthouse keepers who stumble on something that isn't theirs to keep. What follows is an isolation and paranoia-fed battle for survival as the men venture down a path of destruction.