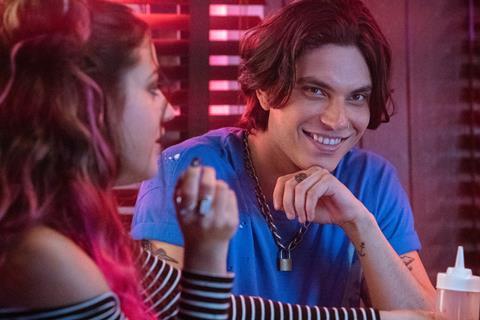 Cinema-going in Germany saw a slight year-on-year recovery in box-office takings and admissions for the first half of 2019 with admissions rising by 6% and ticket revenues by 5.6%, according to provisional figures collated by ComScore.
In the same period in 2018 German exhibitors had been faced with an almost 17% year-on-year drop in box office and admissions, and 2018 had ended with overall attendance sliding by 13.9% to 105.5 million admissions, the lowest level since German reunification in 1990. Gross box office receipts failed to pass the €1bn threshold for the first time since 2012.
The most successful release in the first six months has been Walt Disney's Avengers: Endgame which has clocked up 5 million admissions to become the strongest performer of this franchise in Germany (Avengers: Infinity War was the second biggest release of 2018 attracting 3.4m admissions) and Endgame is streets head of 2018's top release, Fantastic Beasts: The Crimes of Grindelwald which sold 3.6 million tickets.
The second and third biggest films of the first half of 2019 were Disney's Captain Marvel ($24.3m) and UPI's How To Train Your Dragon: The Hidden World ($20.9m).
Constantin's release of Jenny Gage's US teen drama After Passion grossed an impressive $9.4m in Germany, far outperforming the film's US haul of just $12.1m. Although mocked by the critics who dubbed it '50 Shades of Grey for Teenies', Anna Todd's book on which it is based was a bestseller in Germany. It was republished in the run-up to the film's release with exclusive additional material including a letter from Todd to readers. YouTube influencers also helped to build good word of mouth on film with young female audiences. Constantin has picked up the film's sequel which is now in production.
After Passion (released as After in the US) has also done well in France and Italy.
Philippe de Chauveron's French comedy sequel Serial (Bad) Weddings 2 was the only non-US title to break into the top 10 for the first six months of the year with 1.26m admissions and box office takings of $11m.
Although a thoroughly respectable result for what is considered an arthouse release in Germany, distributor Neue Visionen would have been hoping to repeat the success of de Chauveron's first film which was seen by 4 million cinema-goers and grossed $35.1 m in the summer of 2014 when the film dominated the box-office charts.
Another French film, Gilles de Maistre's family title Mia And The White Lion – also made an impact, grossing $ 4.3m for Studiocanal and was the 20th biggest film of the first six months of the year.
German films disappoint
Meanwhile, none of the German films released to date in 2019 have connected with audiences on the same scale of Caroline Link's All About Me which has been seen by over 3.6m cinema-goers since opening in late December 2018 and has grossed $ 33.6m to date.
Constantin Film's fourth outing in the Windstorm franchise called Windstorm – Ari's Arrival and the court drama The Collini Case sold 752,000 and 730,000 tickets and grossed $ 4.8m and $6.6m respectively, and Alireza Golafshan's feature debut Die Goldfische, starring Tom Schilling, attracted over 600,000 into the cinemas for Sony Pictures. It grossed $5.5m.
But the real casualty this year has been the former sure-fire hit maker actor-producer-director Til Schweiger. His English-language remake of his own 2014 tragicomedy Head Full Of Honey, starring Nick Nolte, Matt Dillon and Emily Mortimer, sold just 6,529 tickets and grossed a poor $64,000 when Warner Bros. released it in 311 cinemas throughout Germany. This was light years away from the 7m admissions posted for the German original Honig Im Kopf starring Schweiger with veteran actor Dieter Hallervorden with audiences simply felt no need to see the same film with an English-language cast.
Head Full Of Honey released in North America in the hope of garnering an Oscar nomination for Nolte. But the reviews were far from complimentary and the film mustered just $12,350 after a solitary week in US cinemas.