EXCLUSIVE: Brazilian TV giant becomes latest company to subscribe to data science platform.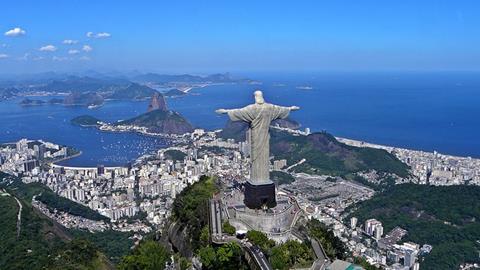 Globo has struck a deal with Los Angeles-based Parrot Analytics to gain a "competitive edge for mapping new trends and content production opportunities worldwide."
Monica Albuquerque, artistic development director of Globo TV, and Parrot Analytics CEO Wared Seger and regional director Alejandro J. Rojas announced the development on Monday.
Globo's TV footprint in Brazil encompasses five wholly owned TV stations and 118 affiliates that together cover close to 99% of Brazilian households with televisions. The company also produces about 6,000 hours of content each year in Brazil.
Los Angeles-based data science firm Parrot Analytics created proprietary technology that measures cross-platform global demand for TV programming, and offers client services as well as extensive research on viewership.

"Globo has strong faith in the Brazilian TV market and is committed to its future growth by staying on top of content trends and consumption habits while strengthening its knowledge of the Brazilian audience." Albuquerque said.

"Accurate market data will be a key asset to our company's expansion on the international market. It will provide us with a competitive edge for mapping new trends and content production opportunities worldwide. To support this mission, we are delighted to leverage Parrot Analytics' innovative technology, a key data tool for generating analytical market insights."
Rojas added: "With the Globo deal, Parrot Analytics reaffirms its capability to deliver leading edge technology solutions that can speak to the realities and needs of Latin American leading companies that want to thrive in markets around the globe."
Seger said: "Our technology delivers real-time and language-agnostic demand measurement, and it is also the only system able to give a truly global view of audience demand in every country at any given time, on every platform.

"We look forward to working with the Globo team to create the market insights and the strategic plans to insure its future growth and success."
BBC Worldwide signed on as a client in late 2015.